WFF '18: Audience of Chairs, Great Darkened Days added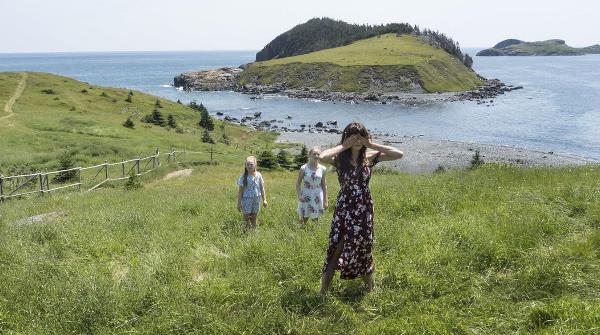 The festival will also feature the world premiere of Sean Patrick Shaul's documentary on B.C.-based filmmaker Uwe Boll.
The Whistler Film Festival (WFF) has unveiled the first films in its lineup, announcing six titles including the world premiere of Sean Patrick Shaul's F**k You All: The Uwe Boll Story. 
The documentary tells the story of retired B.C.-based film entrepreneur Uwe Boll (Tunnel Rats), considered by some to be the world's worst director.
Also heading to the fest are Deanne Foley's An Audience of Chairs (pictured), which will premiere at the FIN Atlantic International Film Festival, as well as Gary Burns' Man Running. Meanwhile Maxime Giroux's The Great Darkened Days, about a vagabond traveling across rural America, and Darlene Naponse's Falls Around Her, about a famous First Nations singer who returns to the reservation, will also screen at the fest. Both films have their premieres at TIFF.
Lastly, Academy Award-winner Brigitte Berman brings Hugh Hefner's After Dark: Speaking out in America, a follow-up to 2009′s doc Hugh Hefner: Playboy, Activist and Rebel. 
In the lead-up to the festival, WFF will host a benefit event and shine a spotlight on five honourees. The Industry Impact Award will be presented to UBCP/ACTRA for its support of the BC industry and WFF Stars to Watch program; the BC Woman on Top Award will be presented to director Marie Clements (The Road Forward, REd Snow); the BC Creates Award will go to producer Amber Ripley (Dead Shack, I'm Not a Bad Person), the WFF Talent to Watch Award will be presented to filmmaker Lawrence Le Lam (The Blue Jet); while the Industry Toast will be presented to WFF long-time programmer Angie Nolan, who recently left the organization.