Mary Harron, Kari Skogland vie for DGC TV awards
The director's guild revealed the television nominees for its 17th annual awards, with Daniel Grou and Bruce McDonald also in the running.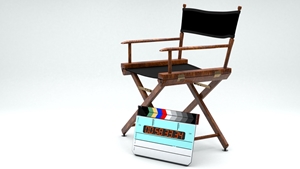 The Directors Guild of Canada (DGC) has unveiled the nominations for its TV categories, with nods for directors including Kari Skogland, Daniel Grou, Mary Harron, Sherry White and Bruce McDonald.
The nominees for outstanding directorial achievement in a dramatic series are Skogland (The Handmaid's Tale, episode "Night"), Adam Kane (American Gods, "A Prayer for Mad Sweeney"), Grou (Vikings, "Moments of Vision") and John Vatcher (Frontier, "The Wolf and the Bear").
Meanwhile, vying for prizes in the directorial achievement in TV movies or miniseries category are Mary Harron  (Alias Grace), Kelly Makin (Mary Kills People), Jeff Renfroe (Cardinal), Jim Donovan (Le Siège) and Caroline Labrèche (Second Opinion).
Sherry White (Little Dog, "Round Two"), Sara St. Onge (You Me Her, "Tourist Lesbians and Millennial Twats"), Yael Staav (Baroness Von Sketch Show, "It Satisfies on a Very Basic Level"), Renuka Jeyapalan (Kim's Convenience, "Janet's Boyfriend") and Ron Murphy (Trailer Park Boys, "The All You Can Eat Shit Buffet") were nominated for best directing in a comedy series.
Competing for the best directing prize in a family drama are Bruce McDonald (Heartland, "A Fine Balance"), JJ Johnson (Odd Squad, "The Cherry-On-Top-Inator/Sir"), Wendy Morgan (Backstage, "Telling Stories") and Pat Williams (ReBoot: The Guardian Code, " Nuclear Confusion").
Elsewhere, the best production design for a TV movie or miniseries nominations went to Sylvain Gingras (Stickman), Arvinder Greywal (Alias Grace) and Gordon Barnes, who was nominated for both the TV series Caught and the MOW A Christmas Fury.
The best production design in a TV series section saw John Blackie pick up two nominations (for Tin Star, "Fortunate Boy" and Damnation, "God's Body"). Also in the running for that prize are Elisabeth Williams (Fargo, "Aporia") and Jean-François Campeau (Anne with an E, "I Am No Bird, and No Net Ensnares Me").
The 17th annual DGC Awards takes place on Oct. 20.