Indie film: Zapruder took on Telefilm. Now what?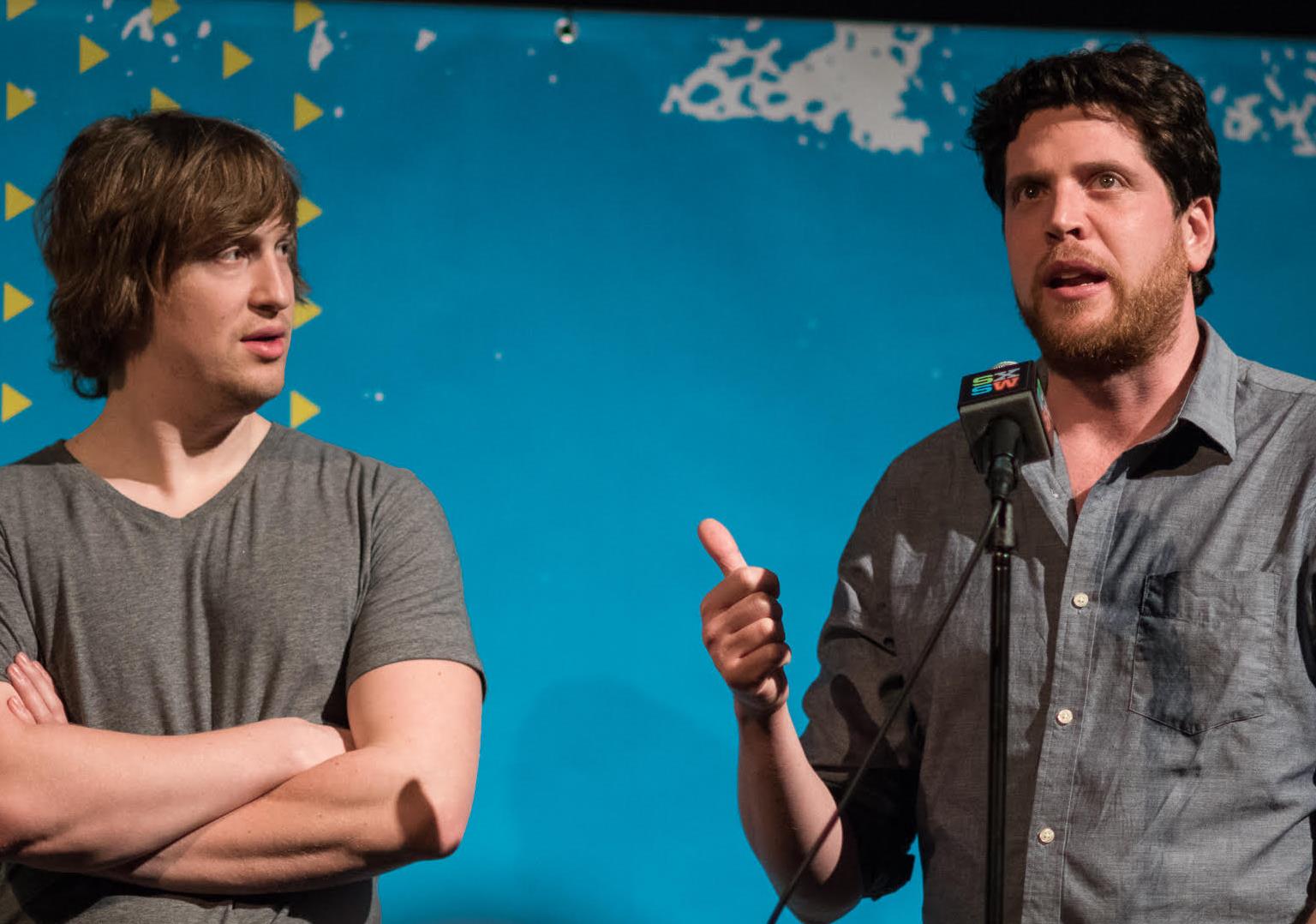 In part two of our series on indie filmmaking in Canada, we chat with Matthew Johnson and Matthew Miller about Talent to Watch and reshaping the business from the inside out.
Read part one of our series here. 
When former Telefilm exec director Carolle Brabant invited Zapruder Films' Matt Johnson and Matthew Miller to help revamp its emerging talent program, the filmmakers jumped at what they recognized was a unique and important opportunity.
What began as casual consulting from a couple of guys who are "really passionate about supporting young filmmakers," says Miller, has grown into a formal relationship. The Zapruder heads now serve as Talent to Watch ambassadors, and plan to continue guiding the new program until at least next year.
Telefilm recently unveiled its first 45 Talent to Watch recipients (with five more still to be announced through the Fast Track Stream, which is reserved for first-time filmmakers who win a prize at select festivals), each of which have more than $127,500 and 18 months to complete their features.
PB: Who is the Talent to Watch program for?
Matt Johnson: We're looking for a certain type of young person who is ready to use this money the right way, and not ape a Hollywood-style of production and try to make something that doesn't fit within these metrics. If you look at the last five years in Canada, every single first feature that made a splash has been made for this budget or less. All of them. I think Telefilm was under the impression that that was impossible. Those were anomalies and that, 'Oh, when that happens that's good, but that's not our business.' We said, 'No Telefilm, in fact, this is your business and you can capitalize on this new form of production in a way that makes everybody happy.
Matthew Miller: Wexford Plaza, Dim the Fluorescents, these are micro-budget movies that had terrific international festival success, theatrical releases in Canada, and were made without Telefilm support. We want to capture those movies.
PB: How sustainable is the Talent Fund, since it is supported by private investment?
MM: We're working to make it sustainable. We think that people are going to want to get behind the Talent Fund now that it is associated with something incredibly specific. Talent Fund was associated with the Micro-Budget program before, but…
MJ: It had absolutely no sexiness. Unfortunately it seemed like a means to an end and much more of a bureaucratic solution to a problem that Telefilm didn't understand… I don't think it's in any way optimistic to think [the Fund] is going to be completely [independently] funded.
MM: I mean, the budget is $6 million.
MJ: Telefilm's operating budget is close to [$150 million]. So even if we are taking some piece out of the national Telefilm budget…
PB: Have you experienced any push-back on that front?
MM: There are people who feel threatened. Mid-career-level filmmakers who rely on the regional offices are concerned that resources are being taken away from them in favour of young filmmakers. And the intention is to not touch the regional budgets, not to touch the national budgets, but to finance this from outside of Telefilm's operating budget. Let's look in two years and see how we're doing.
PB: How do you perceive the market opportunities for emerging Canadian filmmakers today?
MJ: It's the best time for young people to be making movies. The festival scene has never been friendlier to first-time filmmakers and to Canadians. This program that we designed is meant to try to catapult people onto the festival scene, which still works as a marketing platform, as a release platform and as a sales platform.
MM: The VOD market is really great too. What used to happen is you open a movie in Toronto, Montreal, Vancouver, the Globe would cover it, there'd be national attention on the movie, but it would only play on three screens in the country. I'm in Edmonton or Calgary and it wouldn't even come there. Now you can go on iTunes, you can rent it for $4.99 or it's going to end up on Netflix six months from now. It's a bit of a double-edged sword though. I still think our stuff gets ghettoized as "Canadian cinema" – that's one of the options on Netflix to search by. Maybe something like Talent to Watch helps to change that because there's an infusion of fresh blood and fresh air in what it means to be Canadian cinema. I do think that's completely
L to R: Matt Johnson and Matthew Miller
This interview has been edited for length and originally appeared in the Fall 2018 issue of Playback