From reality TV to TIFF premiere: Adam Stein and Zach Lipovsky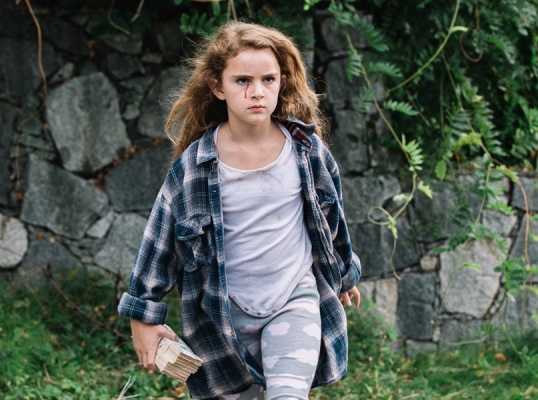 After meeting on Steven Spielberg's reality series On the Lot, the filmmakers teamed up to co-direct sci-fi thriller Freaks.
Not many indie filmmakers can say Steven Spielberg helped kick-start their careers, but that's exactly what happened for Adam Stein and Zach Lipovsky.
The co-writers and directors of Freaks, which is world-premiering in the Discovery section at TIFF, met in 2007 as competitors on Spielberg's On the Lot. The reality show pit directors against one another for a shot at a development deal with Dreamworks. While neither won the competition (they both finished in the top five though), they defied reality-TV conventions by developing a deep friendship and professional collaboration.
After spending the next several years making shorts, working separately as directors-for-hire and living in development limbo, Stein and Lipovsky decided to take matters into their own hands, crafting a feature they could make for "zero dollars" if they had to.
"Mark Duplass did this great speech in Austin several years ago where he talked about how they got their start making The Puffy Chair, which premiered at Sundance. He said they just got to a point where they said, 'We're just going to make a movie for no money. What do we have? We have a van and a puffy chair. What's that movie about?' So that was sort of our approach at first," Stein told Playback Daily. 
Stein had a house and a daughter. And that's how Freaks was born. 
The sci-fi thriller stars Emile Hirsch (Into the Wild) as a father determined to hide his daughter, Chloe (Lexy Kolker, Shooter), inside their home and away from the world. But when an ice cream salesman (Bruce Dern, Nebraska) convinces Chloe to escape, they embark on a quest for freedom.
The Vancouver-based filmmakers, who produced the low-budget film under their Amazing banner, financed it through private investment, a process which saw them start small but attract more investors as the script was developed and casting went on. 
"The important part of this whole process was as each investor came forward we said… 'Just so you know, whatever amount of money we have when we go, is the amount of money this movie will cost," said Lipovsky. They wouldn't hold off on making the film to raise more funds to pay a big-name actor a big-name-actor salary, for example.
"So many times when we were working on films [before], you needed this to get that, and by the time you got that you wanted this," said Lipovsky. "And [the film would] never happen because you were always chasing your tail."
Lipovsky and Stein ultimately attracted stars like Hirsch and Dern on the strength of the script ("they didn't get a big paycheque," Lipovsky said dryly). Still, they were betting their budget on finding a seven-year-old actress who could carry the film.
They saw over 1000 actresses, having them each do improv exercises to demonstrate their authenticity, before settling on Kolker, the breakout star of the film.
The film has already served as an important calling card for the directors, who've lined up their next directing gig. The duo pitched themselves to Disney to co-direct the Kim Possible feature and were hired after execs there watched a rough cut of Freaks. 
While they say they're honoured to work on such a huge franchise, they say going forward, they're committed to creating more of their own stories. "We want to be storytellers that are in control of the stories that we tell," said Lipovsky.