VIFF '18: VR, Master Class programming unveiled
The inaugural VIFF Immersed conference will tackle the market viability of VR, while some of the industry's top showrunners will discuss working in the Peak TV era.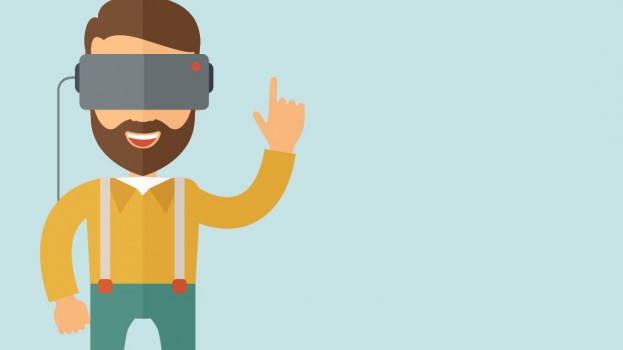 The Vancouver International Film Festival (VIFF) has unveiled its industry programming, including a new conference dedicated to VR, AR and mixed reality (MR).
Part of VIFF's NEXT programming stream, the inaugural VIFF Immersed conference will delve into entertainment-based storytelling in the immersive sector through a series of talks and workshops, and will also feature a three-day public exhibition of tech platforms and experiences.
The New Realities in Storytelling track will feature sessions on volumetric filmmaking, featuring James George (Depthkit, Scatter); as well as explorations of company strategy featuring iNKStories' Navid Khonsari and Cream Productions' Andrew MacDonald.
The BC Immersed track is a one-day workshop for producers, directors and buyers looking to better understand the world of immersive production and broadcasting. It will feature post-production and creative workshops as well as demos by B.C.-based companies.
The festival also announced a number of other NEXT stream programming, including a Meet the Showrunners session, which will delve into how to get work and keep up in the"Peak TV" era. It will feature Graham Yost (Sneaky Pete); Amy Berg (Counterpart); Veena Sud (Seven Seconds); Sarah Dodd (Cardinal); Hart Hanson (Bones); Dennis Heaton (The Order); Simon Barry (Ghost Wars); Michelle Lovretta (Killjoys) and Graeme Manson (Orphan Black).
The DGC Masterclass Series will feature two talks, one from Mouthpiece director Patricia Rozema and another from prolific TV director Paris Barclay (NYPD Blue, Scandal).
Lastly, the two-day VIFF AMP conference, dedicated to music in film and TV, will feature guests including Daniel Kuypers (Energy BBDO); Tony Scudellari (Sony Pictures TV); Ricardo Almeida (Electronic Arts); Janine Scalise Boyd (Starz); and Kate Cooper (Shutterstock). Session topics include working in emerging marketplaces and deep dives with music supervisors and composers.