Scythia Films' Percy underway in Winnipeg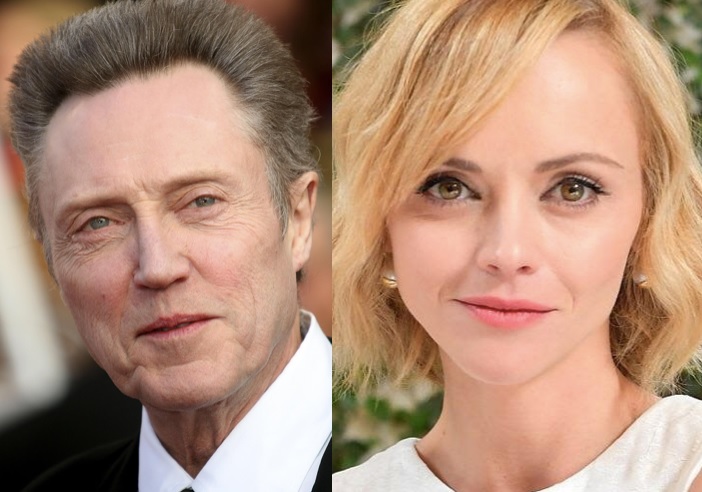 Mongrel Media has picked up Canadian rights to the drama starring Christopher Walken and Christina Ricci.
Scythia Films has started production on its latest feature film, Percy, starring Christopher Walken and Christina Ricci (pictured left and right, respectively).
Directed by Clark Johnson (The Wire, The Sentinel), shooting began last week in Winnipeg and is scheduled to relocate to Mumbai, India at a later date.
Based on the true story of a small-town Saskatchewan farmer (played by Walken) who takes on a major conglomerate, the project is penned by Hilary Pryor and Garfield L. Miller and produced by Scythia's Daniel Bekerman (The Witch, Backstabbing for Beginners), Ian Dimerman (Goon, How it Ends), Brendon Sawatzky (How it Ends), Pryor and Miller.
Mongrel Media has picked up Canadian distribution rights to the project, while California-based sales agent Concourse Media is handling worldwide sales.
Executive producers on the film are Scythia's Ethan Lazar (The Witch, Rememory), William Santor and Andrew Chang-Sang of Ontario-based financier Productivity Media and Kevin Hoiseth for Concourse, as well as Christopher Yurkovich, Alex Ordanis, Deepak Kumar, Mark Gingras and John Laing.
Additional cast members include Roberta Maxwell (Brokeback Mountain), Adam Beach (Hostiles), Luke Kirby (Mambo Italiano), Martin Donovan (Ant-Man) and Peter Stebbings (Immortals).
Scythia's previous credits include The Witch, which sold to A24 at Sundance in 2015, Zoe Hopkins's Kayak to Klemtu and Peter Dinklage-starrer Rememory.