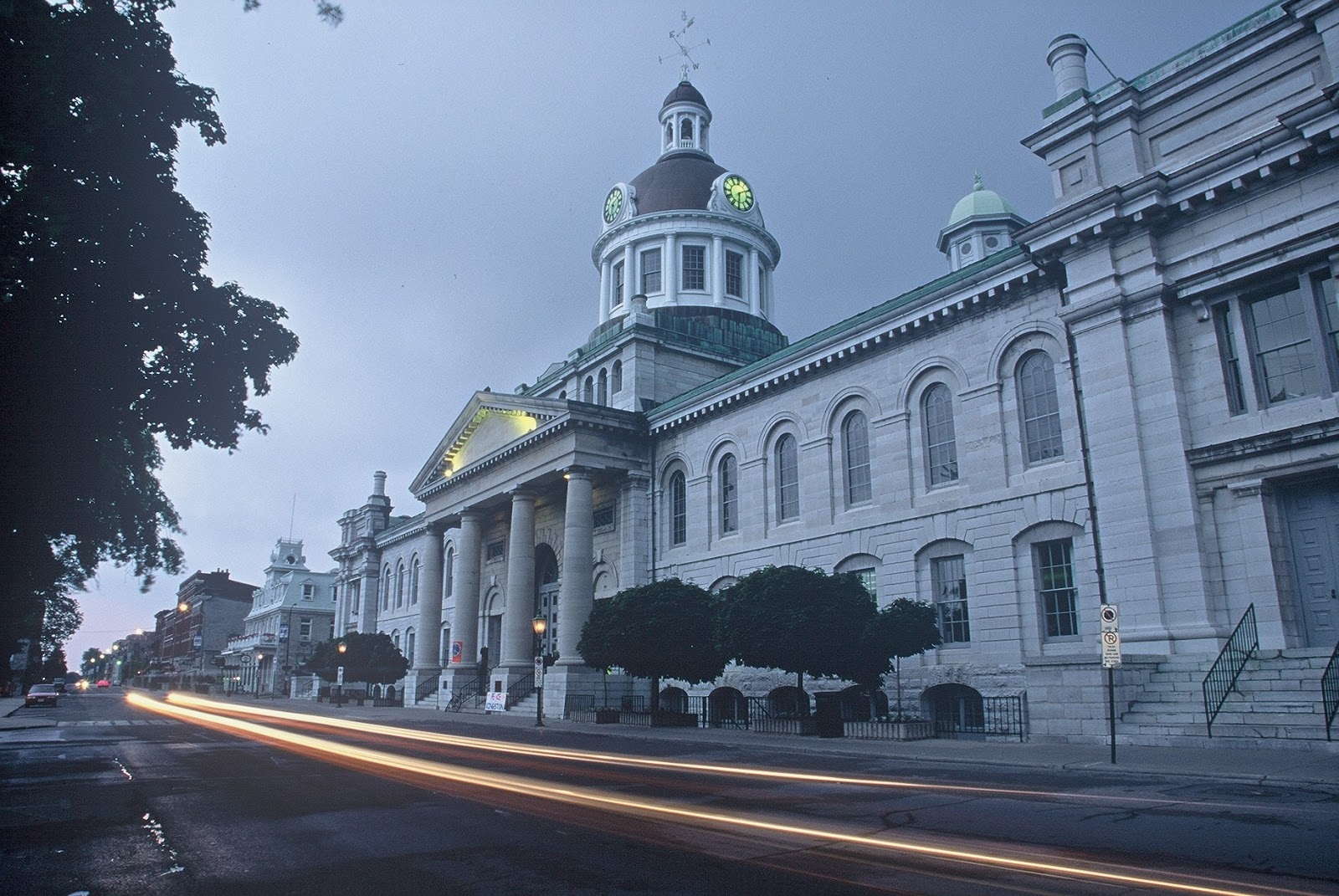 The production push in Kingston, Ontario is gaining traction with the recent creation of a new Kingston Film Office and various incentives. This can be partially attributed to the increased accessibility to the Kingston Penitentiary, which ceased operating and opened as a tourist attraction in 2013.
The CBC/Netflix period miniseries Alias Grace (2017), based on Margaret Atwood's novel, made ample use of the prison, where part of its true story actually unfolded. The sprawling former maximum security facility, which boasts unique domed architecture and old limestone cell blocks, opened its doors in 1835 and was one of the world's longest-running correctional institutions.
In May, the newly launched Kingston Film Office, headed by Alex Jansen, brought about 20 location scouts on a tour of the city – located halfway between Toronto and Montreal – and will do so again this October. Kingston Pen was of prime interest, but that wasn't all. "We visited multiple locations including the historic downtown, Fort Henry, the Royal Military College and Queen's University, as well as lesser-known areas like Portsmouth Harbour," says Jansen, referring to the 18th-century neighbourhood and its vintage homes. "It's full of old white clapboard houses you can't find anywhere else in the area. Some scouts were really excited about shooting it as New England."
Meanwhile, Fort Henry, dating back to the War of 1812, boasts a massive stone courtyard and surrounding trenches that were recently dressed as a gladiator coliseum with green-screen for a popular Fall Out Boy music video.
Oscar-winning director Guillermo del Toro's ghostly romance Crimson Peak (2015), set at the turn of the 20th century, took advantage of exteriors around Kingston City Hall, which was completed in 1844 and constructed of limestone – a common and striking feature of Kingston's architecture that earned it the nickname "Limestone City." For a scene reportedly involving 300 extras, del Toro's crew set up behind City Hall in Springer Market Square, which was dressed as period-appropriate Buffalo. The market also stood in for a Russian city in a 2013 episode of The CW's Nikita and 1890s New Orleans in the HBO movie Vendetta (1999) starring Christopher Walken.
The Queen's campus with its mix of 19th, 20th and 21st century buildings could easily substitute for an American Ivy League school, and boasts a new football stadium and the new state-of-the-art Isabel Bader Centre for the Performing Arts. Queen's Film and Media program also offers production and post facilities, and Jansen – who studied and now teaches there – looks to facilitate a greater partnership between the university and the industry.
A major part of the Film Office's mandate is to develop local crew workers, performers and support services and help grow those sectors. "It's a combination of interfacing with the larger industry and building local community," Jansen explains. "We've brought in [production technicians union] NABET and plan to bring in other unions to deliver training workshops. We started sponsoring local productions to assess the capacity and aptitude of area production companies and incentivized them to hire local people to develop production experience. There's a huge amount of support and interest from both the City and local community."
There are also incentives for out-of-town producers: the Film Office can offset up to 50% of a production's travel and accommodation expenses up to a cap, and hopes to eventually offer rebates for hiring local crew. This is in addition to a 10% tax-credit bonus for Ontario productions that shoot at least 85% of their location days outside Toronto, all of which makes Kingston's unique locations even more appealing.