In brief: CBC preps White Pine arts docuseries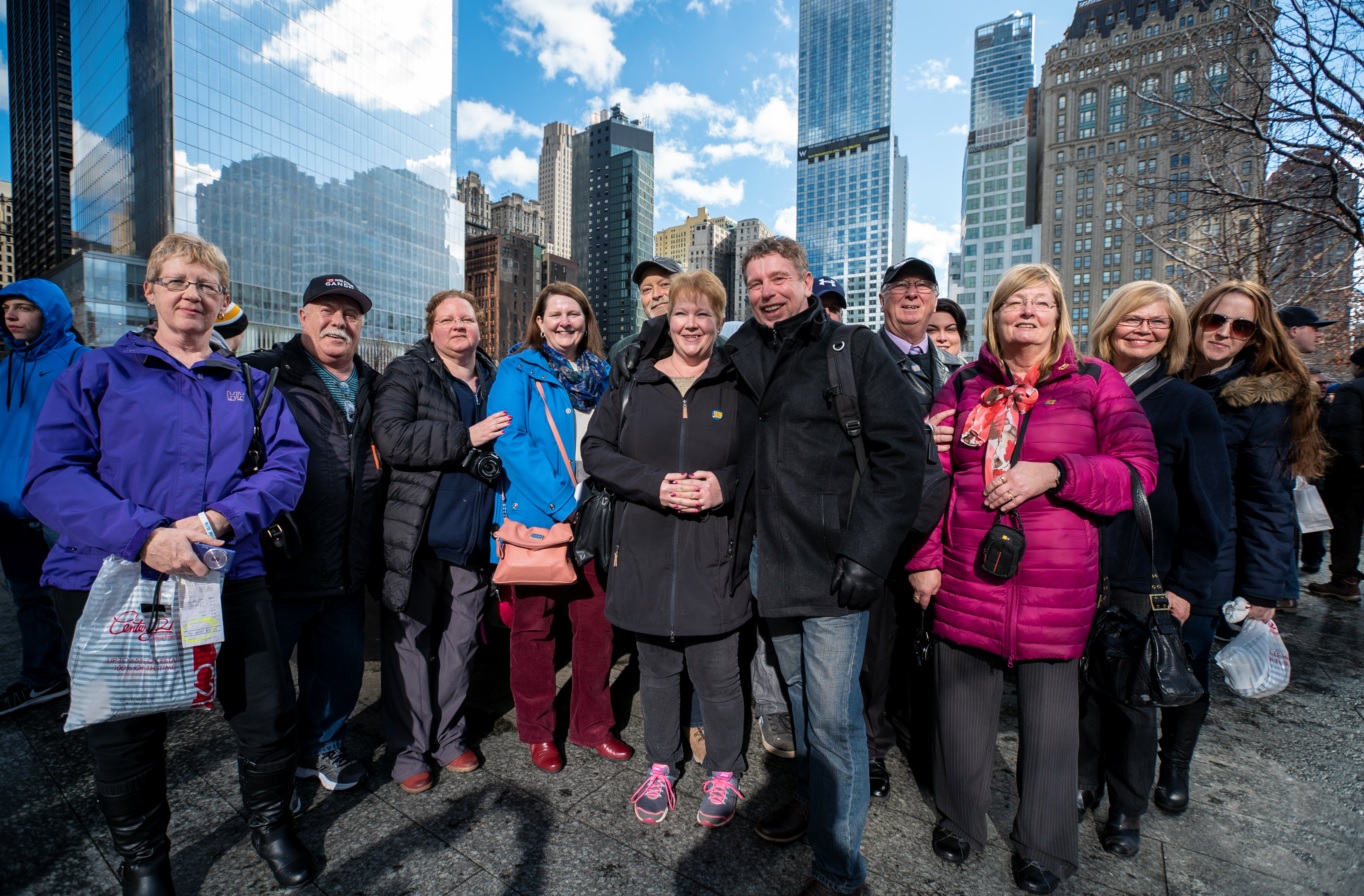 Moze Mossanen's You Are Here: A Come From Away Story and V71's Street Spirits also set debut dates, plus more.
CBC sets In the Making debut
CBC has set a Sept. 21 premiere for its original arts documentary series In the Making. Produced by Toronto's White Pine Pictures, the docuseries showcases the creative process behind some of Canada's leading musicians, dancers and visual artists. Artists featured include musician Lido Pimienta, choreographer Crystal Pite, visual artists Adrian Stimson and AA Bronson, dancer/choreographer Dana Michel, musician Chilly Gonzales, photographer/visual artist Shelley Niro, artist Curtis Talwst Santiago and Divya Mehra. All eight episodes will be available to stream on the pubcaster's TV app and website on Sept. 21, with individual episodes being broadcast weekly on Fridays at 8:30 p.m. In the Making was created by producer/director Nancy Lang, White Pine Pictures' president Peter Raymont and the Art Gallery of Ontario's Sean O'Neill. O'Neill is a producer on the series along with Michelle Mama. Directors on the project include Amar Wala and Chelsea McMullan.
Zeitgeist Films acquires TIFF doc What Is Democracy?
New York-based distributor Zeitgeist Films has picked up the U.S. rights to Astra Taylor's feature-length documentary What Is Democracy? Produced by Lea Marin and executive produced by Anita Lee, the project is an examination of the idea of democracy, ranging from Ancient Greece and Renaissance Europe to civil rights. The NFB is directly distributing in Canada as well as handling international sales on the project. While details of the U.S. release are still be ironed out, an NFB spokesperson told Playback Daily the U.S. roll out will start at the IFC Center in New York in mid-January.
How to Buy a Baby, Chateau Laurier and L'écrivain public score prizes at IAWTV
Canadians walked away with a number of wins at the 2018 International Academy of Web Television Awards (IAWTV) last week. How to Buy a Baby (LoCo Motion Pictures) writer Wendy Litner took home the prize for best writing in a comedy, while the show's lead Meghan Heffern earned best female performance in a comedy. Meanwhile, Babel Films' L'écrivain public scored the top award for best ensemble drama at the gala. Geneva Film Co's Chateau Laurier also picked up two prizes at the awards – nabbing best costume design and best make up. Other awards went to Canadian Dave Keystone who won best host for his interview series Who We Are and webseries Kristal Clear (Kristal Clear Productions), which won best visual effects.
HBO Canada preps Moze Mossanen's Come From Away Story doc
Feature-length documentary You Are Here: A Come From Away Story (pictured) will make its world TV premiere on HBO Canada on Sept. 11 at 9 p.m. Written and directed by Moze Mossanen, the project tells of a small community in Gander, Nfld. that welcomed more than 6,500 people in the wake of the Sept. 11 attacks. After its broadcast premiere the doc will join CraveTV in 2019. The feature doc is produced by Peter Gentile and M.D.F. Productions, with Gentile and Bill House executive producing.
Street Spirits launches on Bell Fibe
Fibe TV has today (Aug. 31) launched a three-part docuseries profiling untold stories of vice, culture and humanity in Hamilton, ON. Backed by V71 and Vortex Word + Pictures, Street Spirits is written and directed by Ryan Furlong and produced by Vortex's head of development Courtney McAllister. V71 is the distribution- and sales-focused joint venture launched by A71 Entertainment and Vortex last November.
imagineNATIVE sets opening and closing night films
Two Canadian films are set to open and close the 19th annual imagineNATIVE Film + Media Awards Festival. Darlene Naponse's Falls Around Her (The Film Farm and Baswewe Films) will open the fest on Oct. 17. Featuring Tantoo Cardinal in her first lead role in a feature-length film, the project tells the story of a legendary singer who abandons her life of fame and fortune to return home. In addition, director Gwaai Edenshaw and Helen Haig-Brown's Sgaawaay K'uuna ("Edge of the Knife") has been selected to close the event on Oct. 21. Produced by Niijang Xyaalas Productions, Sgaawaay K'uuna is made entirely in the two dialects of the Haida language and marks the first Haida-language feature ever made. Set in the 19th century, the film follows a tormented man who retreats deep into the forest where he is transformed into the wildman Gaagiixiid. Both Sgaawaay K'uuna and Falls Around Her will make their world premieres at TIFF 2018. Prior to Sgaawaay K'uuna's showing at imagineNATIVE, the short film dukʷibəɫ swatixʷtəd ("Changer's Land") from director Tracy Rector will screen as a tribute to the Salish country. More imagineNATIVE programming will be announced in the coming weeks, with the fest's full schedule set to come out on Sept. 18. The imagineNATIVE Film + Media Awards Festival runs from Oct. 17 to 21 in Toronto.
Dot Film Company's The Control set for Canadian premiere

The Dot Film Company's fourth feature film The Control is set for its Canadian premiere at Montreal World Film Festival on Sept. 2. The sci-fi thriller, written and directed by Michael Stasko and Eric Schiller, tells the story of a brilliant computer programmer and a morally questionable neurochemist as they attempt to create a game-changing VR multiverse. However, as they perfect their creation it becomes harder and harder to tell the difference between reality and illusion. In addition, the film will screen at Toronto Independent Film Festival on Sept. 12 at Carlton Cinema.
Victoria Gormley moves to rock-it promotions
Victoria Gormley, the former director of publicity and promotions for theatrical marketing at Warner Bros. Pictures Canada (2006-2017), has joined lifestyle-based PR firm rock-it promotions as VP. As of Sept. 4, she will take over the role of Kate Makinson, who is going on maternity leave. Gormley also previously served as manager, publicity and promotions, home entertainment, at Alliance Atlantis from 2001 to 2006.