TIFF '18: Canadian producers set for Int'l Financing Forum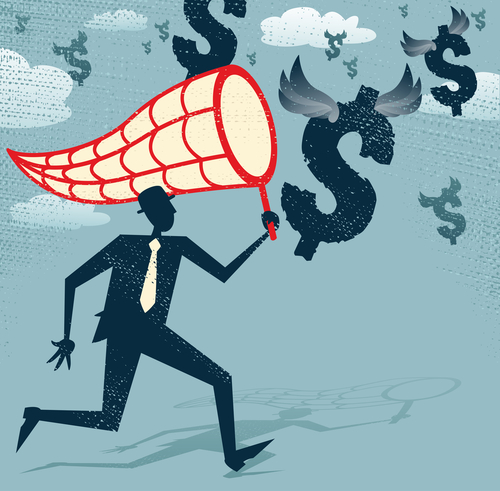 Conquering Lion, Devonshire Productions and Aircraft Pictures are among the 21 Canadian prodcos heading to the OMDC's feature co-financing event.
Conquering Lion Pictures, Devonshire Productions and Quarterlife Crisis Productions are some of the Canadian production companies taking projects to the OMDC's International Financing Forum at the Toronto International Film Festival this year.
All told, 21 Canadian producing teams and 18 international producing teams will take part in the 13th annual two-day, feature film co-financing event.
Conquering Lion Pictures' Damon D'Oliveira and Julie Baldassi will bring Isobel, directed and written by Clement Virgo, to the event, and Devonshire Productions' Paula Devonshire and James Weyman will bring Warg, directed by Anders Banke and written by Ian Barr. Meanwhile, Karen Shaw and Francine Zuckerman of Quarterlife Crisis will bring The Edible Woman, based on the best-selling novel by Margaret Atwood. The project will be directed by Zuckerman and written by Jacquie Gould.
Other Canadian projects heading to the financing forum are Invasion, written and directed by Sophie Jarvis and produced by Tyler Hagan and Sara Blake of B.C.-based Experimental Forest Films; Saul & Grace, produced by Andrew Rosen and writer Zameret Kleimen (Aircraft Pictures), and directed by Anita Doron; Nexus, produced by JA Productions' Jessica Adams and written and directed by Shelagh McLeod; North of Normal, produced by Drive Films' Kyle Mann, directed by Carly Stone and written by Alexandra Weir; Panther! from Neophyte Productions' Jordan Walker, director Jeffrey St. Jules and writer Colin Aussant; Night Raiders from producers Paul Barkin and Tara Woodbury (Alcina Pictures) and writer/director Danis Goulet; Extraction from writer/director Geoff Redknap and produced by Goonworks' Films Katie Weekley and Redknap; and Trust\Fall from Matthew Cervi's Mad Samurai Productions, director Austin Andrews and writer Andy Holmes.
Darklight from producers Tara Boire and Mateo Guez of Boomerang Films (director: Guez; writer: Patrick Whistler) will also be there, along with Arzee The Dwarf (producer: Ralph Holt of Hill100 Productions; director Dylan Mohan Gray; writer Rajiv Rao); Laundrymen (producer/writer/director: Lonzo Nzekwe of Ironflix); Lifelike (producers: Paul Lenart and Jozsef Berger of Storyteller Pictures; director: Gabor Herendi; writer: Matthew Wygodny) and S.O.S. (producers: Adria Budd Johnson, Sidney Chiu of Process Entertainment; director/writer: Brett Sullivan).
The long and high-profile list also includes: The Swearing Jar from producers Jane Loughman and Tony Wosk of Monkeys & Parrots (director: Leslie Hope; writer: Kate Hewlett); Temple (producers: John Christou, Nguyen-Anh Nguyen of Prospector Films; director/writer: Nguyen); Down Low (producers: Glen Wood, Jennifer Mesich of Viddywell Films; director: Wood; writer: Kaveh Mohebbi); Sin la Habana (producers: Menaic Raoul, Gabrielle Tougas-Fréchette of Voyelles Films; writer/director; Kaveh Nabatian) and Castle in the Ground (producers: William Woods, Tom Spriggs of Woods Entertainment; writer/director: Joey Klein).
In addition to the producers, over 40 high-level international industry executives attend the event and take one-on-one meetings with producers. New companies represented this year include Great Point Media, Logical Pictures, Road Pictures, SingularDTV, Topic Studios/First Look Media and Valparaiso Pictures. Returning companies are Netflix, Big Beach Films, Bleecker Street Media, Celluloid Dreams, IFC Films/Sundance Selects/IFC Midnight, K5 International, Film4, FilmNation, ICM Partners, Ingenious Media, Magnolia Pictures, Memento Films, Participant Media, Protagonist Pictures, Quickfire Films, River Road Entertainment, Seville International/eOne Films, StudioCanal, and others.