OUTtv bolsters originals slate with three commissions
Digital series FAK YAASS from Toronto's Bulldog Productions will premiere in 2019, alongside two new docuseries.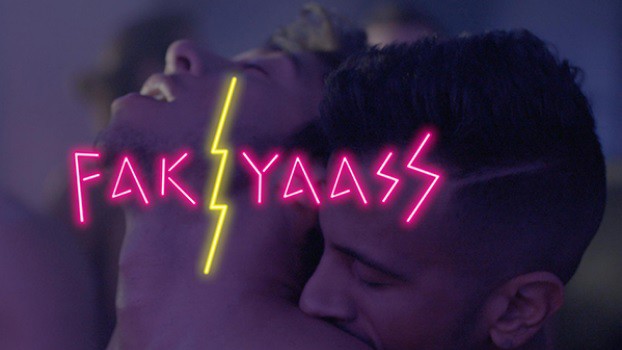 OUTtv has commissioned a trio of new series and renewed another two as the LGBTQ+ net continues to ramp up its slate of originals.
Anchoring OUTtv's new programming slate is Border2Border Entertainment's docuseries Drag Heals (5 x 30-minute), which follows men who have always wanted to perform drag as they enroll in Canada's first-ever drag class and tackle personal issues like gender identity, mental illness and heartbreak. It's directed by Charlie David and Nico Stagias, produced by David and exec produced by Philip Webb and Brad Danks. The series will premiere this fall.
Meanwhile, Bulldog Productions' 10-episode scripted digital series FAK YAASS will tell the story of Nico Nicolakis' big Greek family and their journey to accept their son no matter his sexuality. Showing the clash between old European views and the new millennial age, Nicolakis struggles with the idea of returning home, where he's always felt judged.
FAK YAASS is directed and produced by Matthew McLaughlin. Les Tomlin serves as executive producer on the series. Vasilios Filippakis and Leanne Noelle Smith are co-producers. FAK YASS will premiere on OUTtvGo in spring 2019 before bowing on OUTtv as a two-part miniseries.
OUTtv also greenlit Arcadia Content's docuseries Dr. Barry (6 x 30 minutes), which follows veterinarian Dr. Barry MacEachern as he deals with the challenges that come along with opening his own clinic. Dr. Barry is produced by David Perlmutter and will air spring 2019.
In other news, OUTtv has ordered a fourth season of Mom vs. Matchmaker from Go Button Media, a second season of Never Apart from Never Apart TV, and a new season of Popcorn from Border2Border Entertainment.
From Realscreen