CMF's Cardin joins Netflix as director of public policy for Canada
Stephane Cardin, who spent eight years as the funder's VP of industry and public affairs, will move to the streamer next month.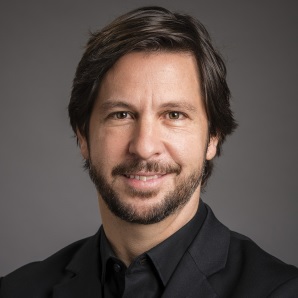 Netflix has unveiled its first Canada-based hire, appointing CMF exec Stéphane Cardin as its new director of public policy for Canada.
Cardin, who has served as the CMF's VP of industry and public affairs for eight years, will assume the Montreal-based position next month, according to La Presse, which broke the news this morning.
During his 12-year tenure with the funder, Cardin was responsible for liaising with industry and government stakeholders and heading up the development of CMF policies and programs.
"I am certain that the Canadian screen-based sector will continue to have in Stéphane a staunch ally and supporter and that in his new role, he will continue to be a champion of Canadian production," said CMF president and CEO Valerie Creighton in a statement.
"Stephane brings a wealth of experience and insights to the Netflix policy team as we continue to invest in Canada's world class creative and production talent," read a statement from Netflix regarding the hire.
No details on his mandate were provided.
With the departure of Cardin, CMF announced that Catherine Mathys would join as director of industry and market trends, effective Sept. 5. Based in Montreal, Mathys is a Québec journalist who covers media and new technologies.
Cardin's appointment comes nearly a year after the Department of Canadian Heritage unveiled an agreement with Netflix in which the streamer agreed to invest at least $500 million over five years in original productions in Canada. The announcement drew criticism in French Canada, including from Quebec finance minister Carlos Leitão who in November pledged to begin collecting sales tax on foreign-based digital services, including Netflix. In March, the Quebec 2018/19 budget included a move to begin taxing foreign digital services, with the proposal set to come into effect on Jan. 1, 2019.
Other Canadian hires at Netflix include Robin Neinstein, who earlier this year departed Corus to take an L.A.-based post on Netflix's physical production team.