Ottawa Film Office, TriBro unveil proposal for soundstage campus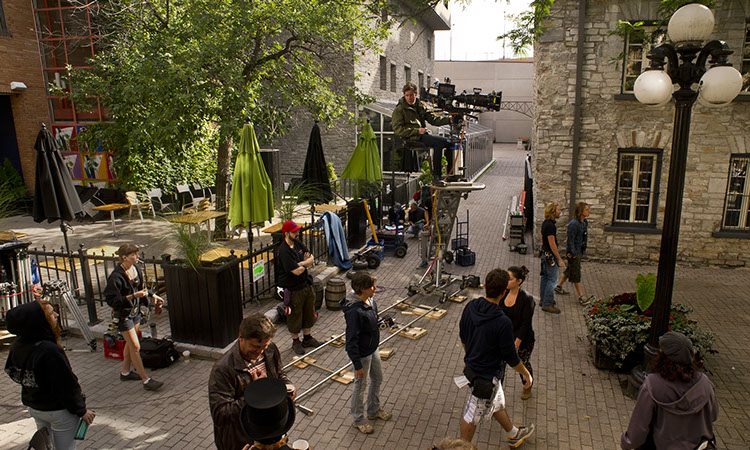 The new facility would contribute an additional $40 million in production activity over the next three years and create 500 new jobs, according to the city's film office.
Ottawa Film Office and studio operator TriBro Studios have unveiled a proposal to build a $40-million soundstage campus and creative hub in Ottawa.
The city's film office said the facility would contribute an additional $40 million in production activity over the next three years and create 500 new jobs. Ottawa's local industry currently contributes around $100 million annually to the local economy, with around 50% of that from animation and the remainder from live-action drama and lifestyle productions.
The proposed facility would be built on Ottawa's Greenbelt Research Farm, situated roughly 15 kilometres from the downtown core. National Capital Commission (NCC) is set to open a public consultation on Sept. 5. The consultation, which runs for two weeks, is necessary as the site is not currently designated for film-related production activity. More specific details about the proposal will be unveiled in the coming weeks.
While productions filming in the city have previously used empty warehouses to build sets, the purpose-built studio would be a first-of-its-kind facility in Ottawa. In recent years, the city has hosted production on films including House at the End of the Street, starring Jennifer Lawrence, and Penthouse North, starring Michael Keaton and Michelle Monaghan, and Kyle Portbury's Tell the World (pictured).
In a statement announcing the proposal, Ottawa Film Office cited a FilmOntario report that indicated Toronto studios turned away between $130 million and $260 million in production activity between November of 2016 and November 2017. "With the significant growth of dramatic series and the constant demand for new, original content, there has never been a better time to develop this key piece of infrastructure for our industry," said Ottawa film commissioner Bruce Harvey in a statement.
TriBro currently owns and operates approximately 200,000 square feet of studio space in Toronto and has hosted production on TV properties including Temple Street-produced Canadian show Killjoys (Space) and U.S. series People of Earth (TBS). Pending the approval of proposal, this would represent the first time the company has expanded its studio operations outside of Toronto. Company president Peter Apostolopoulos told Playback Daily that should the plan be approved he would like to see construction get underway in spring or summer of next year.
"For us it's an opportunity to grow our brand, to grow the industry in Ontario and to continuously bring more productions here, because Ontario needs more soundstages," he said.
Picture courtesy of Albert Camicioli