Facebook rolls out Watch platform internationally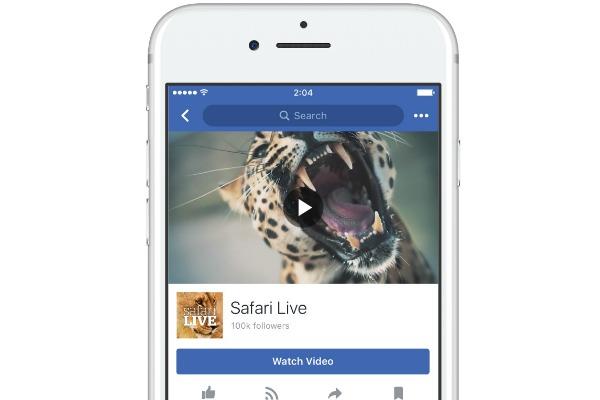 Tomorrow's launch marks the fourth high-profile entrant to the VOD market in Canada this year after CBS All Access, BritBox and Hayu.
Another well-financed VOD platform is set to enter the Canadian market this week after Facebook on Wednesday announced the global roll out of its Watch service.
The social-media company said Watch would be "available everywhere" on Thursday (Aug. 29).
The global roll out comes a year after Facebook first launched the free platform in the U.S. At the time it was producing content for the platform with a range of partners including A&E, National Geographic and Hearst, among others.

Since its U.S. launch, Facebook has been ramping up its investment in original content, with some reports suggesting the company is set to spend at least USD $1 billion over the next 12 months.
While the service has commissioned a handful of scripted series, its primary focus is in the unscripted space. Original series released on Watch over the past year include the docuseries Bear Grylls: Face the Wild, sports doc Behind Baker, talk show Red Table Talk with Jada Pinkett Smith and dramas Sacred Lies and SKAM Austin. On the Canadian side, a trio of short-form series produced by Blue Ant Digital Studios launched on the service in February: Grade A Kitchen (5 x 10 minutes), Family of Champions (5 x 10 minutes) and Pixville Nightly (5 x 10 minutes).

Watch is the fourth high-profile entrant to the Canadian market in 2018 after CBS All Access and BritBox launched earlier this year. NBCUniversal International-owned unscripted platform Hayu is also set to launch next month.
While Facebook has more than two billion active users (as of January 2018), the company's Watch platform does not necessarily have the awareness of some of the other digital-video platforms in the space. According to a Variety article citing a survey from research firm the Diffusion Group, 50% of adults in the U.S. said they had never heard of the service, while a further 24% said they had heard of it but never used it. Meanwhile, 6% said they used Watch on a daily basis, 8% weekly and 7% used the service between once and twice per month. Facebook says that more than 50 million people in the U.S. come to watch videos for at least a minute on Watch each month.
Watch can be accessed by iOS and Android as well as Apple TV, Samsung Smart TV, Amazon Fire TV, Android TV, Xbox One, and Oculus TV.