Carole Vivier to retire from Manitoba Film & Music
The CEO and film commissioner has been with the org since 1985 and is set to step down next summer.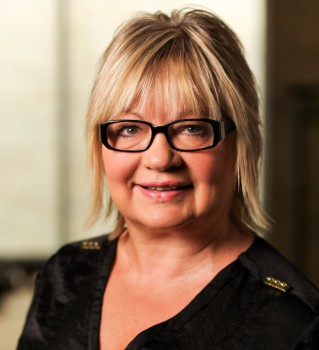 After three decades with Manitoba Film & Music (MFM), CEO and film commissioner Carole Vivier has announced she will step down from her post next June.
Vivier, who has been with MFM since 1985, has led the organization for the past 26 years. In that time, Manitoba's film production volume has grown from $12 million in 1992 to more than $173 million in 2018.
She has spearheaded a number of  local industry initiatives, including the introduction of the province's first film tax credit in 1997 and the opening of its first soundstage that same year. As well, through her relationship-building, studios like Warner Brothers, Sony, Fox, Paramount, Columbia and MGM have all filmed in the province.
In addition, in 2006, MFM helped launch the National Film Board's First Stories initiative, a program that allowed young Indigenous filmmakers to receive training and produce documentaries. Under Vivier's direction, MFM has expanded its support of Indigenous filmmakers, backing National Screen Institute programs.
On the music side, she was instrumental in assisting with bringing the Junos to Winnipeg in 2005 and later co-chaired the Juno host committee in 2014.
For her work, she was honoured with the Queen's Diamond Jubilee Medal in 2012 and the Order of Manitoba in 2014.
"Although I will miss MFM, I am tremendously encouraged that a strong foundation is in place, from which new talent can reach even greater heights. The future of film and music in Manitoba is very bright," said Vivier in a release.
MFM's board of directors, chaired by Daniel Donahue, will lead the search for the organization's next CEO and film commissioner.