Projects from Foroughi, Deer selected for CFC Features
The CFC partnered with Women in View to select this year's projects: Sadaf Foroughi's sophomore effort Summer With Hope and Tracey Deer's Beans.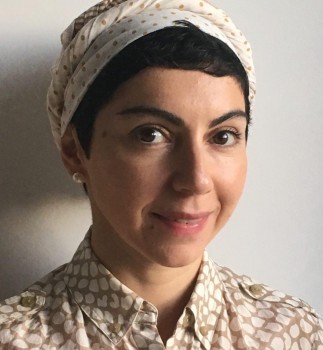 Projects from writer/director Sadaf Foroughi (Ava, pictured) and director Tracey Deer (Mohawk Girls) will receive support from the Canadian Film Centre (CFC) and Women in View (WIV) through the CFC's 2018 Features program.
The Features program helps writers, directors and producers advance their scripts and produce their films. The selected projects will receive $500,000 in equity from the CFC and through pre-sale pay TV license agreements with Bell Media's The Movie Network. The program has previously supported 22 Chaser, Adventures In Public School and Rhymes For Young Ghouls.
For the first time ever, the CFC partnered with WIV to collect project nominations, as opposed to hosting an open call for submissions. The CFC and WIV collected project nominations from culturally and regionally diverse female creators. The CFC based its process on WIV's Five in Focus model, which sees a panel of experts select creators from under-represented groups for mentorship and promotion opportunities. A special advisory committee comprised of Canadian female filmmakers was formed to help select the final projects.
Foroughi's Summer With Hope marks the filmmaker's follow-up feature to her debut Ava, which picked up the 2017 TIFF Discovery FIPRESCI prize. Most recently, Ava was also nominated for eight Canadian Screen Awards and won the CSA for Best First Feature Film.
Her upcoming feature, Summer With Hope, follows two adolescent swimmers whose alliance provokes reactions in a small town in Iran. The feature will be produced by Kiarash Anvari (Ava) and First Generation Films founder Christina Piovesan (Mouthpiece).
Meanwhile, Deer's Beans is a coming-of-age story from the perspective of a young girl during the Oka Crisis. Deer, who was recently selected for TIFF's 2018 Filmmaker Lab, co-wrote the script with Meredith Vuchnich (Godiva's). EMAfilms founder Anne-Marie Gélinas (Turbo Kid) will serve as a producer on the project.
With the support of program partner The Movie Network, the two scripts will now go through polishing and packaging. Summer With Hope is expected to go into production in spring 2019, while Beans will go to camera next summer.
Development support for the CFC Features program is supported by the Ontario government, with production and financial support from The Movie Network.
Image: Courtesy of TIFF