Corus sets Holmes + Holmes premiere
Season two of the lifestyle show, which has been expanded to run for 12 episodes, will mark 15 years since Mike Holmes first debuted on Canadian TV screens.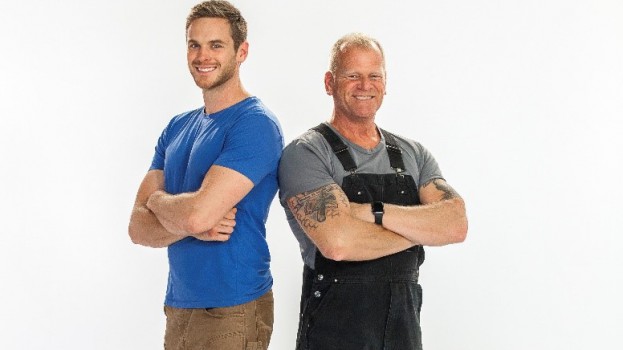 Corus Entertainment has set an Oct. 7 premiere date for season two of Mike Holmes' Holmes + Holmes.
Produced by Make It Right Productions in association with Corus' HGTV Canada, season two of the series fronted by Holmes and his son, Mike Holmes Jr., will see the two buy, renovate and sell three houses. Season one of the hour-long series ran for six episodes, with Corus doubling the order to 12 episodes for season two. New episodes will begin airing on HGTV Canada on Sunday, Oct. 7 at 10 p.m.
This fall marks 15 years since Holmes first appeared on Canadian TV, with the renovation expert having fronted nine domestic original series and specials, including titles like Holmes on Holmes, Holmes Inspection and Holmes Makes It Right. To celebrate the milestone, HGTV Canada will be sharing anniversary-themed social media and digital content with Holmes and his son.
According to Numeris data provided by Corus, season one of Holmes + Holmes was ranked as a top 20 Canadian entertainment specialty series during the period of Aug. 29, 2016 to Jan. 1, 2017.
Holmes + Holmes is part of Corus' previously announced renewals for HGTV Canada's 2018/19 programming slate. Lifestyle series renewed for second seasons include Backyard Builds (Frantic Films), Save My Reno (Great Pacific Media) and Worst to First (Great Pacific Media).