Filming underway on Dolan's latest
Produced by Xavier Dolan's Sons of Manual banner, Matthais et Maxime marks the auteuer's return to French-language features.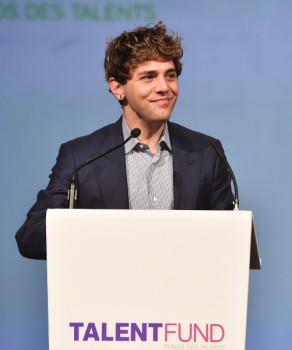 Filming is underway in Montreal on Xavier Dolan's latest feature, Matthais et Maxime.
Produced by Dolan and Nancy Grant's Sons of Manual banner, the French-language feature follows two childhood best friends who are roped into acting in a short student film where they are required to kiss. After agreeing to participate in the scene, the two struggle to return to their respective lives.
Dolan, who penned the script, is set to direct and star in the project. Michel Merkt serves as an exec producer.
Matthais et Maxime marks Dolan's return to French-language films following The Death and Life of John F. Donovan (Lyla Films/Sons of Manual), his first English-language film. Co-written by Jacob Tierney (Letterkenny),  John F. Donovan follows a young actor as he reminisces about the written correspondence he shared with a dead American TV star. The feature stars Canadians Sarah Gadon (Octavio is Dead!), Jacob Tremblay (Room), Jared Keeso (Letterkenny) and Emily Hampshire (12 Monkeys), along with Natalie Portman (Jackie), Bella Throne (Midnight Sun) and Susan Sarandon (Ray Donovan), to name a few.

John F. Donovan will have its world premiere at the Toronto International Film Festival in the Special Presentations section. This is the first time one of Dolan's films will world-premiere one at TIFF.
Image: George Pimentel