Connor Gaston, Sofia Bohdanowicz debut shorts at VIFF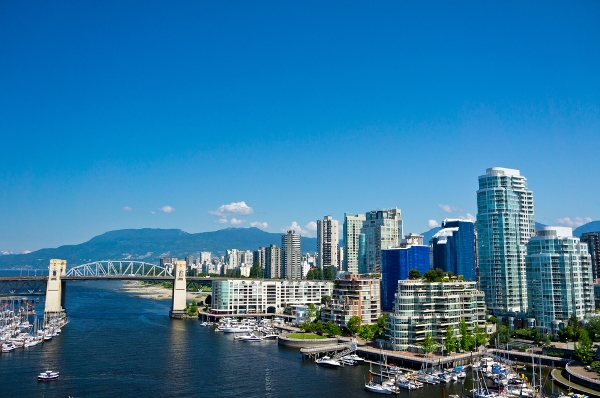 Thirteen Canadian short films will world bow at the fest, which also announced a Creator Talk and live performance featuring Wu-Tang Clan's RZA.
Sofia Bohdanowicz's Roy Thomson, Connor Gaston's Encore and Jessica Johnson's Hazel Isle are among a raft of world-premiering Canadian shorts joining Vancouver International Film Festival's (VIFF) 2018 lineup.
Bohdanowicz's name featured prominently in VIFF's Wednesday announcement, with the Canadian filmmaker directing or co-directing four shorts. Those include world bows for The Soft Space, which she directed alongside Melanie Scheiner, and Where, which she directed independently. Another of her shorts, Veslemøy's Song, will also screen at the fest.
In total, 13 short projects will make their world premieres at the fest, with Sophie Jarvis' Medical Drama, Michel Kandinsky's Paddock,  Matthew Taylor Blais' Best Friends Read the Same Books, Miryam Charles' Three Atlas and Lesley Loksi Chan's The Urge to Run a Lap also joining the roster.
Levi Holwell and Gabe Romero's Century, Emilie Mannering and Carmine Pierre-Dufour's Mahalia Melts in the Rain and Sarafina DiFelice and Chelsea McMullan's My Life Is a Joke will also receive world premieres.
Other additions to VIFF's 2018 shorts lineup are Emmanuelle Lacombe's Compete, Miryam Charles' A Fortress and Brendan Prost's Loretta's Flowers, all of which will make their North American premieres.
On the feature film side, Danishka Esterhazy's Level 16 makes its Canadian premiere in the Altered States genre sidebar. Produced by Toronto's Markham Street Films, the sci-fi thriller previously received funding through CBC's Breaking Barriers Film Fund. Isaac Ezban's Canadian feature Parallel will also screen in the program.
Elsewhere, as part of the VIFF Live! program, the fest announced that RZA, Love Beats Rhymes director and leader of rap group Wu-Tang Clan, will live-score the Shaw Brothers' Kung Fu classic The 36th Chamber of Shaolin (1978). Ahead of the screening and live score, which takes place Oct. 9 at the Orpheum Theatre, RZA will give a Creator Talk to discuss his creative process and how martial arts movies have influenced his work. In addition, VIFF announced that it will host six of DJ Kid Koala's Satellite Turntable Orchestra Concerts, as part of its M/A/D (Music/Art/Design) stream. 

The festival announced its "film+" model in 2016, which features live interdisciplinary performances, industry talks, workshops, VR and experiences that highlight the achievements and innovations of screen-based storytelling.
VIFF gets underway on Sept. 27 and wraps on Oct. 12.
Image: Shutterstock