Telefilm, Birks to honour Nettie Wild, Tantoo Cardinal
Emerging talent Stella Meghie and Jeanne Leblanc were also named among six recipients of the annual Birks Diamond Tribute award.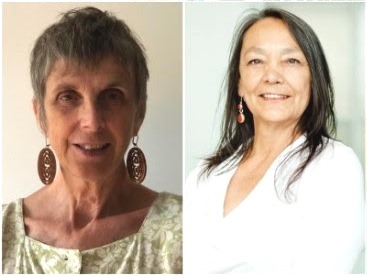 Director Nettie Wild (KONELINE: Our Land Beautiful, pictured left) and actress Tantoo Cardinal (Wind River, pictured right) are among six women chosen for the sixth annual Birks Diamond Tribute award.
Presented by Telefilm Canada and Birks, the tribute celebrates Canadian female talent who have made their mark on the entertainment industry.
Along with Wild and Cardinal, this year's honourees include writer Susan Coyne (Slings and Arrows) and actress Pascale Bussières (When Night Is Falling) and emerging directors.
The emerging talent category, which will celebrate Five to Watch alum  Stella Meghie (Jean of the Joneses) and Jeanne Leblanc (Isla Blanca), is a new addition to the award. In addition, for the first time, all winners will receive a cash prize from Birks.
Previous recipients include Ashley McKenzie (Werewolf), Chloé Leriche (Before the Streets), Mina Shum (Meditation Park), Patricia Rozema (Mouthpiece, which will world premiere at TIFF '18) and Sophie Deraspe (Vital Signs), among others.
Winners are chosen by a pan-Canadian jury comprised of 23 culture, entertainment and arts journalists and on-air personalities. A private event celebrating the winners will be held during TIFF on Sept. 10.