Arnie Zipursky, MarVista partner on new Canadian production banner
Neshama Entertainment, a new entity formed by the veteran Canadian producer and L.A.'s MarVista, will focus on TV movies, features and TV coproductions.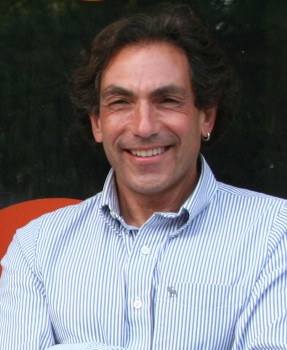 Veteran Canadian producer Arnie Zipursky has partnered with L.A.-based producer/distributor MarVista Entertainment to launch a new production banner.
Neshama Entertainment, based in Toronto, will look to team up with Canadian talent from across the country to develop, produce and distribute TV movies, feature films and TV coproductions.
Zipursky, who also heads up Toronto prodco CCI Entertainment in partnership with Charles Falzon, is the majority shareholder in Neshama and will serve as co-founder and executive producer. MarVista, the minority shareholder, will handle international distribution (excluding Canada), while Neshama will handle domestic.
Headed up by CEO Fernando Szew, MarVista's recent credits include Marianna Palka's Bitch (U.S.), which premiered at Sundance 2017, and Lea Thompson's The Year of Spectacular Men (U.S.).
Szew joins the company's board of directors, which also includes former Deluxe president and CEO Cyril Drabinsky. Other positions at the company will be announced in the coming months, said Zipursky.
Zipursky told Playback Daily the new company has identified projects in Nova Scotia, British Columbia, Alberta, Quebec and Ontario that it may take into development. On the feature-film side, budgets for Neshama projects will range from $1 million to $10 million, he said, while MOW projects will likely range from $2 million to $6 million. Zipursky said it was too early to talk about TV projects, but that Neshama was looking to the U.K., Ireland, South Africa and South America for treaty coproduction opportunities.
Zipursky's recent credits include Another Kind of Wedding (2018), Undercover Grandpa (2017) and the feature-length doc Sled Dogs (2016). Earlier credits include Canada/China miniseries Iron Road (2009), kids series Harry and His Bucket Full of Dinosaurs (2005-2008) and preschool series Sharon, Lois and Bram's The Elephant Show (1984-1988).
The formation of Neshama comes more than fours years after CCI Entertainment inked a distribution deal with MarVista. Under the deal, MarVista signed on to distribute around 200 hours from CCI's content library of features, docs and lifestyle series. At the time, CCI Entertainment had exited the international distribution business  to focus on domestic distribution.