Hallmark preps Breakthrough MOW
Season for Love, produced by Ira Levy, marks the Toronto company's first collaboration with Crown Media.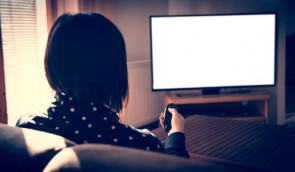 Hallmark Channel in the U.S. is set to premiere Season for Love, a new MOW produced by Toronto's Breakthrough Entertainment and Crown Media.
The romantic comedy, which filmed in Toronto, will premiere on the Crown Media Family Networks-owned cable TV network on Aug. 25. It stars Autumn Reeser (Entourage) as a divorcee who reconnects with her high school sweetheart, played by Marc Blucas (Miss Christmas).
Season for Love is produced by Breakthrough's Ira Levy and exec produced by Michael G. Larkin. The MOW marks the first collaboration between Breakthrough and Crown Media.
Breakthrough has found success with MOWs in the past, including its family-focused films like the L.M. Montgomery's Anne of Green Gables trilogy for PBS and Corus, as well as Bruno and Boots, which it distributed.
In July, it was announced that 9 Story Media struck a deal to acquire Breakthrough's kids and family library.