Canadian Academy selects eight for second annual mentorship program
Kathleen Hepburn, Kirsten Carthew and Halima Ouardiri are among the filmmakers set to take part in the Academy's Apprenticeship for Women Directors.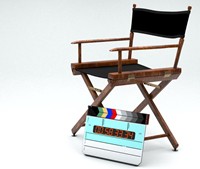 B.C.'s Kathleen Hepburn (Never Steady, Never Still) and N.W.T.'s Kirsten Carthew (The Sun at Midnight) are among eight directors set to take part in the Canadian Academy of Cinema and Television's second annual Apprenticeship for Women Directors.
The emerging directors will participate in the organization's six-month intensive alongside Ontario's Alicia K. Harris (Maybe If It Were A Nice Room), Newfoundland and Labrador's Allison White (Cancergirl), B.C.'s Asia Youngman (Te Kaitiaki), Ontario's Tiffany Hsiung (The Apology), Quebec's Halima Ouardiri (Mokhtar) and Quebec's Kristina Wagenbauer (Sashinka).
Launched in 2017, the program gives emerging female directors the opportunity to shadow a working director, access to online sessions with key industry players and the chance to be part of Canadian Screen Week.
Toronto's Reem Morsi (Show and Tell), Montreal's Aisling Chin-Yee (Synesthesia) and Yellowknife's Jen Walden (Dal Segno) were among six filmmakers who took part in last year's program.
In May, the Canadian Academy announced the program would return for a second year with the support of Netflix as a principal partner. The Academy also revamped the program, upping the number of directors from six to eight to offer two spaces for Francophone filmmakers.
The Apprenticeship for Women Directors runs from September 2018 to March 2019 and will kick off with a two-day summit during TIFF 2018.
This year's external selection juries were comprised of Pink Sky Entertainment president Anne Marie La Traverse, Alberta Media Production Industries Association exec director Bill Evans, Manitoba Film & Music CEO and film commissioner Carole Vivier, New Metric Media VP of development Caroline Habib, Terminal City Pictures president/producer Christina Haebler, Trans Atlantic Partners director Jan Miller, SloneSoup president Mark Slone, Max Films Media producer Félize Frappier, director Lawrence Côté-Collins and La maison de prod producer Stephanie Morissette.
The program is also sponsored by the RBC Emerging Artists Project and the CMF. A full list of mentorships for this year's program will be announced in the coming days.