FIN Atlantic '18: Audience of Chairs, Hopeless Romantic to world bow
Newfoundland-based director Deanne Foley will premiere two films at the fest, which will also screen Angelique's Isle, Incredible Violence and a raft of other Canadian features.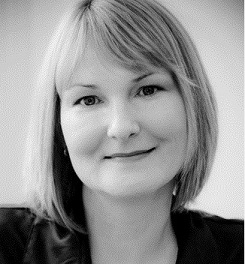 Deanne Foley (pictured) will present two world premieres at the FIN Atlantic International Film Festival, which unveiled its full program lineup this week.
Foley's An Audience of Chairs will bow at the Halifax festival. Produced by Wreckhouse Productions and The Film Works, the $2.2-million, Newfoundland-shot drama follows a woman who risks everything to reconnect with the daughters she thought she lost forever. A71 Entertainment is distributing the film in Canada.
Meanwhile, Hopeless Romantic, from Foley as well as fellow East Coast directors Martine Blue, Stephanie Clattenburg, Latonia Hartery, Ruth Lawrence and Megan Wennberg, will also premiere at the fest. The anthology is produced by Bill Niven, Jay Dahl and Hartery. It follows 50-something Anna, who helps six different women navigate their relationships.
The festival will open on Sept. 13 with Halifax filmmaker Thom Fitzerald's Splinters, which will world premiere at TIFF earlier in the month. Produced by Fitzgerald and Doug Pettigrew, Splinters follows Belle, who fractured her relationship with her mother when she came out as a lesbian as a teen, and who is now desperate to keep her two-year relationship with a man secret.
The festival program is full of Canadian features, including gala screenings of Laura Marie Wayne's doc Love, Scott, Rob Stewart's last film Sharkwater Extinction and Newfoundland-based filmmaker G. Patrick Condon's debut feature Incredible Violence. 
Other gala presentations include Gille Lellouche's French comedy Le Grand Bain, Jacques Audiard's The Sisters Brothers, Dan Fogelman's Life Itself and Elizabeth Chomko's What They Had. 
The 2018 Special Presentations program features Jennifer Baichwal, Nicholas de Pencier and Edward Burtynsky's Anthropocene, Miranda de Pencier's The Grizzlies, Jay Dahl's Halifax-shot horror Halloween Party, Kim Nguyen's The Hummingbird Project, Patricia Rozema's Mouthpiece and Don McKellar's Through Black Spruce. 
The festival's Cinema 902 program, which shines a light on Atlantic Canadian films, will screen Winter Light Productions' Aliens with Knives, from Struan Sutherland and Nicole Steeves; Creepy Crawling from Chelsea Comeau and The Last Divide from Dillon Garland.
Rounding out the program are Canadian features including Michelle Derosier's Breaking Barriers-backed Angelique's Isle, Ron Mann's Carmine Street Guitars, Justin Stephenson and Mike Downie's Finding the Secret Path, Jasmin Mozaffari's Firecrackers, Sarah Fodey's The Fruit Machine, Keith Behrman's Giant Little Ones, Carly Stone's SXSW-winner The New Romantic, Alison Reid's The Woman Who Loved Giraffes and Moze Mossanen's doc You Are Here: A Come From Away Story. 
The FIN Atlantic International Film Festival runs Sept. 13 to 20 in Halifax. The full programming lineup can be accessed here.