TIFF '18: Canada copro Jeremiah Terminator LeRoy to close fest
The festival added 22 special presentations and four gala screenings, including Veena Sud's The Lie, David Mackenzie's Outlaw King and Peter Farrelly's Green Book.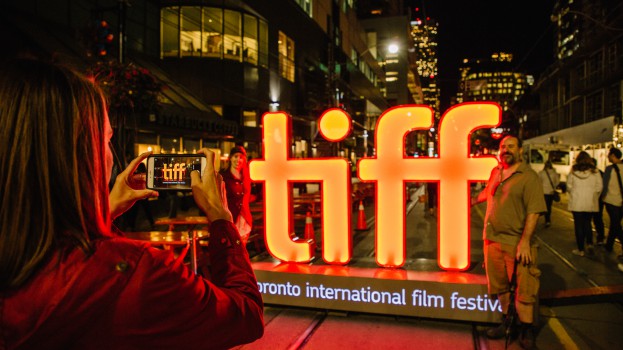 TIFF on Tuesday unveiled its second wave of gala screenings and special presentations, with Canada/U.S./U.K coproduction Jeremiah Terminator LeRoy set to serve as the festival's closing night film.
The project, from Winnipeg's Buffalo Gal Pictures, Elevated Films, The Fyzz Facility, Ingenious Media, Aquarius Content, Fortitude International, Sobini Films, Thirty Three Productions and LBI Entertainment, is based on the literary persona Jeremiah Terminator LeRoy, created by Laura Albert. It's adapted from the memoir Girl Boy Girl: How I Became JT LeRoy by Savannah Knoop.
Canadian involvement didn't end there: the festival revealed Veena Sud's feature The Lie (Canada) will make its world premiere in a gala screening. Sud is a Canadian-born American screenwriter who previously developed the U.S. version of the TV series The Killing (AMC).
Meanwhile, David Mackenzie's period drama Outlaw King (U.S/U.K.) was named as the opening night film. Making its world premiere, the Chris Pine-starrer is a Netflix original chronicling the rise of 14th-century Scottish hero Robert the Bruce. The project launches on Netflix internationally and opens in select theatres on Nov. 9. Outlaw King is the second Netflix feature to world premiere at TIFF after Mudbound last year.
The world premiere of writer/director Peter Farrelly's Green Book (U.S.) was also been added to the gala lineup.
Elsewhere, TIFF added 22 international titles to its Special Presentations section, with 16 of those making their world bows.
Among those world premieres is Jake Scott's American Woman (U.S.), Liu Jie's Bao Bei Er ("Baby") (China), Olivier Masset-Depasse's Duelles ("Mothers' Instinct"), Louis Garrel's L'homme fidèle ("A Faithful Man") (France), Sebastián Lelio's Gloria Bell (U.S/Chile), Jeremy Saulnier's Hold the Dark (U.S.), Thomas Vinterberg's Kursk (Belgium/Luxembourg) and Chen Kaige's Legend of the Demon Cat – Director's Cut (China/Japan).
Also having world premieres at the fest are Jonah Hill's Mid90s (U.S.), Sam Taylor-Johnson's A Million Little Pieces (U.S.), Guy Nattiv's Skin (U.S.), Max Minghella's Teen Spirit (U.S.), Annabel Jankel's Tell It To The Bees (U.K.), Maryam Keshavarz's Viper Club (U.S.), Chanya Button's Vita & Virginia (U.K./Ireland) and Tom Harper's Wild Rose (U.K.).
While no Canadian features were added to the Special Presentations section in the second wave of announcements, Keith Behrman's Giant Little Ones, Kim Nguyen's The Hummingbird Project, Patricia Rozema's Mouthpiece and Don McKellar's Through Black Spruce were previously named to the program.
The 43rd edition of the festival gets underway on Sept. 6.