TIFF '18: Peter Kuplowsky makes his mark on Madness
The sidebar programmer discusses his interpretation of what a Midnight Madness film can be, and why he's looking forward to the Talent to Watch pipeline.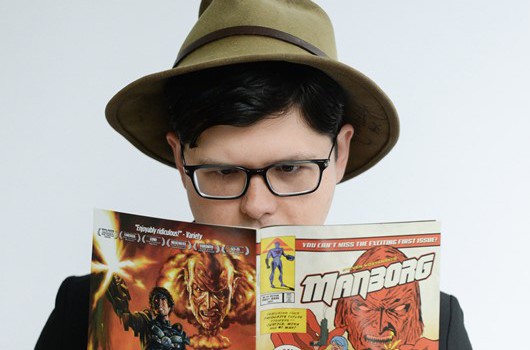 When Peter Kuplowsky took over for Colin Geddes as programmer of Midnight Madness last year, he had big shoes to fill.
Geddes, who left TIFF in 2017, had programmed Midnight Madness since 1998 and helped grow it into the famed genre section that it is today.
"My big goal last year was to preserve the experience that Colin Geddes had cultivated while also putting my own sensibility on the thing. I feel like I accomplished that," Kuplowsky told Playback Daily. 
Opening with Joseph Kahn's battlerap Bodied dramedy (not what some would call an obvious Madness choice) was just one example of how Kuplowsky made his mark.
This year, he's back with an equally intriguing lineup. On Aug. 9, TIFF announced the 2018 Midnight Madness selections, which include a mix of big-name studio films, smaller indie horrors and just plain weird genre films.
"I'm thrilled to have movies as high-profile and big as The Predator and Halloween, both because they can hopefully bring people to the smaller movies in the section, but also because I really do believe that these two studio films are absolutely still in the spirit of Midnight. They subvert and transgress and take bold creative risks despite working within the framework of a major franchise," he said.
In addition to the studio sequels, Gabriel Abrantes and Daniel Schmidt's Cannes-winner Diamantino will have its North American premiere. About a soccer player who sees his opponents as giant fluffy puppies, the film will absolutely surprise the traditional Midnight Madness audience, said Kuplowsky.
"A lot of people have viewed the Midnight Madness section as a horror program. I've always seen it as a program for subversion and transgression. I mean, Dazed and Confused was a Midnight Madness film," he said. "To me it's never been about simply scaring people, but I do feel like it has to be something that totally grabs one's attention and is doing something interesting or idiosyncratic every few minutes."
While Kuplowsky said he tried to include a little bit of everything in the lineup, one thing you won't find is a Canadian movie.
Kuplowsky does point out that there's a "really great Canadian genre film" in the Discovery section: Adam Stein and Zach Lipovsky's Freaks. He also notes that last year's Canadian Midnight pick, Seth A. Smith's The Crescent, is opening theatrically via Raven Banner this weekend.
"I think a film like Freaks, which is in the Discovery section, will enjoy similar success [as The Crescent], and it's an even bigger bigger film and has a more powerful high-profile cast. It could be poised to be a bigger breakout movie as well. I'm very excited by the work that's being done in Canada," said Kuplowsky, who has produced such Canadian genre films as Manborg and The Void.
In addition to Canada's growing prominence as a market for genre coproductions (think The Witch or Fantasia-winner Dans La Brume) he adds that he's particularly excited about the work set to come out of the rebranded Talent to Watch program.
"There are a lot of genre projects that are are being developed there and many of them with ideas that I haven't seen on screen yet, by voices that I feel are unrepresented in the Canadian horror space," he said. "It's going to be really exciting in the next few years to see what comes up."
Photo: Sam Santos/WireImage Getty for TIFF