In brief: Netflix's David Wells to step down as CFO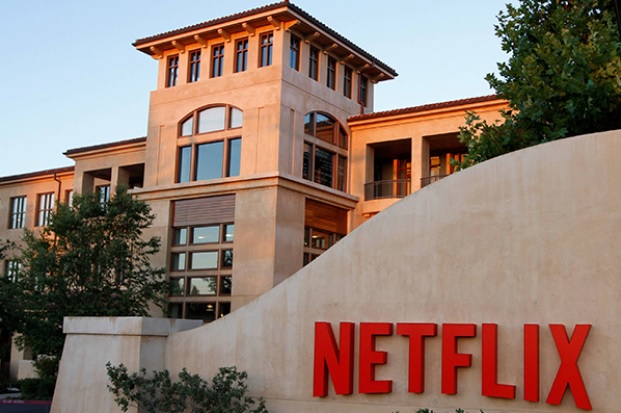 As well: The NFB's first interactive VR project Museum of Symmetry launches on Steam and Viveport, a new travel channel launches on Telus Optik, plus more.
Netflix CFO to step down
Netflix's David Wells will step down from his position as the streamer's CFO, according to the company. The search for Wells' successor will take place both externally and internally. Wells first joined the streaming service in 2004 and has served as CFO since 2010. From July 205 to July 2017, he worked in the Netherlands as part of the company's focus on its European operations. He will stay in his position until his successor takes over.
NFB launches Museum of Symmetry on Steam and Viveport
The National Film Board of Canada's (NFB) VR adventure game Museum of Symmetry is now available on the video game digital distribution platform Steam and VR app store Viveport. The VR project marks the NFB's first move into interactive VR. The project comes from cartoonist and animator Paloma Dawkins and was produced by Montreal VR studio Casa Rara. Michael Fukushima exec-produced the project for the NFB and Maral Mohammadian serves as a producer. The VR story was recently selected for the Ottawa International Animation Festival's (OIAF) virtual reality stream.
TELUS Optik licenses Travelxp 4K

Toronto-based Vivicast Media's Canadian sales and distribution arm Vivicast Media Canada has licensed Travelxp 4K to Telus Optik TV. Travelxp 4K is a travel and lifestyle satellite channel from India-headquartered Celebrities Management Private, which operates seven satellite channels for its group companies. This is the first time a 24-hour linear 4K HDR network is available in Canada. Travelxp 4K made its debut on Telus Optik on July 26.
Meeting Mommy selected for NBCUniversal Short Film Festival
Tricia Lee's short film Meeting Mommy has been picked as a semi-finalist for the 13th annual NBCUniversal Short Film Festival. Directed by Lee and written by Simu Liu and Tina Jung, Meeting Mommy follows a six-year-old who gets to see her mother only once a year on her birthday. The film previously screened at Toronto's Reel World Film Festival and L.A.'s Asians On Film Festival. Meeting Mommy will screen at the fest this week.