Michele Maheux to retire
The "engine that has kept TIFF running for decades" will exit the organization next summer.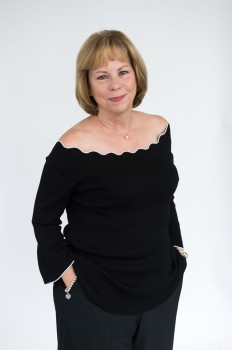 Amid a changing of the guard at TIFF, the festival's longtime executive director and COO Michèle Maheux has announced her impending retirement.
Maheux, who has been with the Toronto festival for almost 30 years, will continue in her current role until Nov. 1. After that, she will "focus on organizational effectiveness and transition" until departing in summer 2019.
With CEO Piers Handling stepping down at the close of the 2018 fest, the new-look senior team will see Cameron Bailey move into the role of artistic director and co-head alongside a yet-to-named executive director and co-head. That appointment is slated to be revealed ahead of the festival's Sept. 6 start.
After holding marketing and communications roles at Cineplex and Telefilm in the 1980s, Maheux joined TIFF in 1989, holding progressively more senior positions. During her tenure, Maheux helped the organization launch its permanent home, the TIFF Bell Lightbox, in 2010. The film fanatic also served as a programmer for the festival.
"Michèle has been my longtime advisor, confidante and friend," said Handling in a statement. "She is the engine that has kept TIFF running for decades, and her passion and dedication to film, the arts, and most importantly, the staff, is second to none. We have been in the trenches together for a lifetime and there are no words to express how grateful I am for all her years of support, laughter and impeccable work," he said.
"I'm excited for the future of TIFF and the new team at the top,""said Maheux. "The organization is on a great path with a new five-year Strategic Plan and a team passionate about the mission and vision. I am honoured to play a role in the organization's upcoming transition," she added.
This year's festival runs from Sept. 6 to 16.