Alexandra Zarowny to lead CFC Bell Media Prime Time
A scribe on series including Lost Girl, Murdoch Mysteries and Degrassi: The Next Generation, Zarowny will lead the CFC's upcoming story room.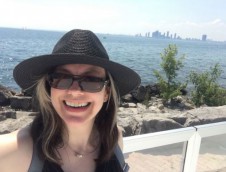 The Canadian Film Centre (CFC) has named writer/producer Alexandra Zarowny as its new exec producer in residence for the 2018 Bell Media Prime Time TV Program.
Presented in association with ABC Signature, the CFC program offers six up-and-coming creatives the opportunity to gain experience working in a TV writing room. Starting this September, the previous Wynonna Earp co-exec producer and writer will lead the room, working with creatives to develop her original series.
Zarowny, an alum of the same program, has made a name for herself working as a writer on Canadian TV series like Lost Girl, Murdoch Mysteries, Degrassi: The Next Generation and as an exec producer on Private Eyes.
Previous CFC Prime Time exec producers in residence include Graeme Manson, Michael MacLennan, Karen Walton and most recently, Dennis Heaton. Shows that have been developed through the program include Orphan Black and Travelers.
The 2018 Bell Media Prime Time TV participants will be announced in the coming weeks, with the program slated to kick off on Sept. 24.