TIFF '18: 10 world premieres added to Platform lineup
Twelve international projects including Tim Sutton's Donnybrook and Ho Wi Ding's Cities of Last Things are among the films competing.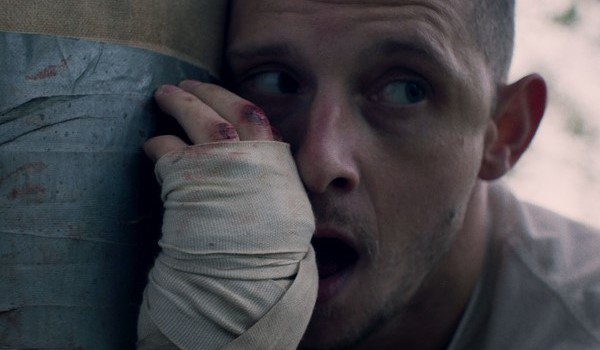 TIFF has added 12 international features to its Platform program lineup for 2018, including the world premiere of Tim Sutton's Donnybrook (U.S.), pictured.
The project, which will serve as the program's opening film, is among 10 titles set to make their world premieres. Previous titles to screen in the Platform category, now in its fourth year, include Barry Jenkins' Oscar-winner Moonlight (2016), Pablo Larraín's Jackie (2016) and Armando Iannucci's The Death of Stalin (2017). The program is designed to showcase distinct voices and assured directorial efforts that tackle weighty subject matter in uncompromising ways. Four of the films in this year's program are directed or co-directed by women.

Other films set for the world bows in the 2018 Platform program are Markus Schleinzer's Angelo (Austria/Luxembourg), Ho Wi Ding's Cities of Last Things (Taiwan/China/U.S./France), Alejandra Márquez Abella's Las niñas bien ("The Good Girls") (Mexico), Alex Ross Perry's Her Smell (U.S.), Simon Jaquemet's The Innocent (Switzerland/Germany) and Caroline Poggi and Jonathan Vinel's Jessica Forever (France), the latter of which serves as the category's closing film.
Emmanuel Mouret's Mademoiselle de Joncquières (France), Carol Morley's Out of Blue (U.K.) and Benjamín Naishtat's Rojo (Argentina/Brazil/France/Netherlands/Germany) will also have world premieres at the fest, while Karyn Kusama's Destroyer (U.S.) makes its international premiere and Emir Baigazin's The River (Kazakhstan/Poland/Norway) will make its North American premiere.
For the second year running there are no Canadian films in the Platform lineup. In 2016, Zacharias Kunuk's Maliglutit ("Searchers") and Mathieu Denis and Simon Lavoie's Those Who Make Revolution Halfway Only Dig Their Own Graves bowed in the program, while Alan Zweig's HURT premiered the year before.
All films in the category will compete for the $25,000 Platform Prize, to be presented on the final day of the festival.