WIFTV program for Indigenous creators enters second phase
Screenwriters and filmmakers have been paired up with story editors including Zoe Hopkins and Penny Gummerson to work on their feature scripts.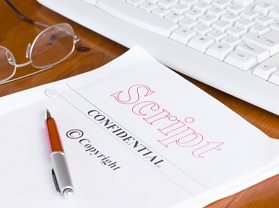 Women in Film and Television Vancouver (WIFTV) has unveiled the screenwriters participating in phase two of its Coyote, Raven Spider, Wendigo:  Tricksters and Writers program for Indigenous creators.
Launched initially in August 2017, the program is designed to increase the number of Indigenous women working in screen-based media. Phase one offered a selection of master classes as well as informal script reading sessions to 13 writers, while phase two pairs up six writers with story editors for consultations. Story editors participating in the program are David Geary, Eva Thomas, Penny Gummerson, Zoe Hopkins and Tihemme Gagnon.
Scribe Courtenay Crane has been paired up with Geary to work on her feature animation Nibi, while Joy Haskell is working with Gummerson on her project Cracked and Sarah Stupar has been matched with Gagnon to work on Uitwisseling. 
Meanwhile, story editor Thomas has been partnered with two writers. She will work with Marcy Waughtal on her project Burden of Blood and Jenifer Brousseau for her feature Beneath the Surface.  
As well, Jessie Anthony has been partnered with writer/director Hopkins to work on Brother, I Cry.
The second phase of the project runs until the fall after which between three and five scripts will be chosen for actor table reads.
Coyote, Raven Spider, Wendigo:  Tricksters and Writers was developed by WIFTV, alongside Secwepemc/Ktunuxa First Nations filmmaker Doreen Manuel and screenwriter Peggy Thompson.