In Brief: Phil King named Canada lead for Sony Pictures
The former CTV president takes on an added role as SPT moves toward a territory management model, plus more.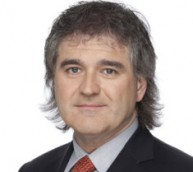 Sony Pictures Television's names Phil King as Canada lead
Phil King, SVP of distribution in Canada at Sony Pictures Television (SPT), has been named SPT's Canadian lead. The media company is moving toward a territory management model, bringing together its businesses under a single local leader. King, who joined the company in May 2016, will also remain SPT's SVP of distribution for the territory. Prior to joining SPT, King served as president of CTV, sports and entertainment. While at Bell Media, he led the acquisition and production strategy for CTV, CTV 2, TSN, RDS and a host of specialty and pay channels.
eOne hire's new director, international sales
Toronto-headquartered global studio Entertainment One (eOne) has named Paola Tonella as its new director, international sales. Tonella will be based in the company's London, U.K. office, where she will report to Dan Gopal, executive VP, sales – EMEA working on countries like Belgium, the Netherlands and Luxembourg. She will also work with Patrick Roberts, VP, International TV Sales on Nordic territories and with Wilco Wolfers, managing director, Benelux on film sales across the region. Prior to joining eOne, Tonella worked for BBC Worldwide for 15 years, overseeing multiple territories under various roles. Her responsibilities included selling BBC's complete content catalogue across all genres.
Gimli's record-breaking audience numbers
Manitoba's Gimli Film Festival's has set an audience attendance record for its 2018 edition. This year's festival, the 18th edition of the event, was attended by 12,400, up 1,173 from last year's festival. Gimli also saw a 16% increase in its total box office revenue, a 32% increase in the number of Festival Pass sales and a 27% increase in the number of people taking part in walk-up rush seating due to this increase in attendance. Over the course of five days, Gimli screened 111 films, 59 of which were made in the province. Out of the films selected to take part in the film festival, 46% were directed by women.