CMF awards $6.1M across 31 digi projects
Toronto's Secret Location received funding for two games and one interactive media project through the funder's Experimental Stream Innovation Program.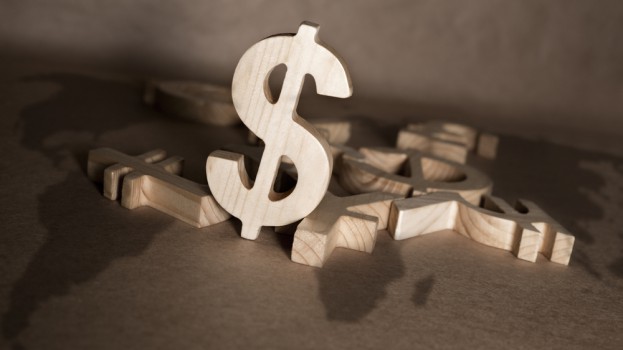 The Canada Media Fund (CMF) has awarded more than $6.1 million in prototyping and marketing support across 31 digital media projects through its Experimental Stream's Innovation Program.
In its first round of funding for the 2018/2019 Innovation Program, the funding goes towards supporting Canadian producers' interactive digital media projects and software.
For its prototyping program, the funder allocated $3.7 million towards 21 Canadian projects to support 17 games, three software applications and one rich interactive media project.
Shaftesbury's Alpha CentARi was among the projects that received the most amount of funding in the stream, taking home $240,000.
VideoViews, software from Quebec's MoreIdeas, also received a commitment of $240,000, alongside Quebec's ManaVoid Entertainment's game Steamboat Billy: The Curse of the Leviathan and Quebec-based 3Mind Games' Shadow's Light. Jeux Borealys' game Necromanciens, the game Make Believe and Cardboard Utopia's Dawn at Last also scored $240,000 in coin.
Meanwhile, Toronto-based content studio Secret Location received funding from the CMF for its two projects - The Spy Who Spied Me ($176,331) and Through the Looking Glass ($186,750). The funder also selected a third project from the company for its marketing support stream – the studio's rich interactive media project The Great C, which picked up $1 million in funding from the CMF in January, took home $200,000 this round. The Great C will compete at the Venice International Film Festival this month.
Toronto's marblemedia also snagged $115,881 from the CMF's prototyping program towards its rich interactive media project, Trapdoor.
Meanwhile, software applications Cursor, from Quebec's Iregular ($193,500) and Good Post ($153,641), from Ontario's D. Day Films Productions' received funding.
Other games selected for the stream include Sentience from Red Meat Games ($221,685), Project Dante ($170,581), Productions Les Affranchis' Galactokat ($166,500), Sunday Gold ($161,611), Cream Digital's Oak AR ($156,692), Technologies Aperium's United ($129,932), Triple Boris' L'Expedition ($117,825), Turbulent Media's Cooper ($112,071) and Foolish Mortals Games' Radio General ($7,000).
In the CMF's marketing section, the funder invested $2.4 million in marketing support across 10 interactive digital media projects. The selected few were made up of five games, two rich interactive media projects and three software applications.
Scenarex's software La solution Bookchain locked down the most funding, picking up $388,000. Meanwhile, $300,000 was awarded to both Nucleus Productions' rich interactive media project Trinity and Dark Slope Studios' game Scarygirl VR.
JABT Labs scored $298,256 towards its marketing efforts for its project Flow, followed by VR Star Games' Furious Seas ($262,485), Sculpin QA's game Tabletop Gods ($220,758) and Lazar Entertainment's software Stage TEN ($200,000).
Meanwhile, Papier Culture's game Bloodroots picked up $130,200 and A Fold Apart from Lightning Rod Games took home $112,500 from the CMF.
Since the Experimental Stream was created in 2010, the funder has contributed more than $89.9 million towards 412 interactive digital media projects in the stream, according to a release.
Earlier this week, the CMF awarded $7.6 million across 14 convergent productions through its Aboriginal Program.
Image: Shutterstock