Heritage releases Creative Export guidelines
"High-potential" projects can received up to $2.5 million in funding.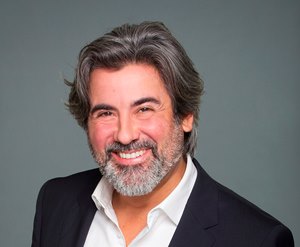 Newly minted Minister of Canadian Heritage Pablo Rodriguez has announced the application guidelines for the Creative Export strategy.
First revealed as part of Minister Joly's Creative Canada policy framework in September 2017, the government has committed $125 million over five years to its export strategy.
The aim of the program is to provide "annual funding to high-potential projects that amplify the international reach of Canada's creative industries." The program will support projects, regardless of platform, that generate export revenues and discoverability of Canadian content.
To be eligible for funding, applicants must be Canadian-owned and controlled and projects must develop exports in new markets or penetrate existing international markets through projected export revenues.
According to Heritage, eligible projects could focus on establishing a sustained presence in a foreign market, or branding or promotion in international markets.
Heritage will fund up to $2.5 million per application, with recipients required to submit a final report.
Only project-related cash expenses are eligible, which could include marketing expenses, admin costs and travel and accommodation.
For the official guidelines click here.