CMF awards $7.6M through Aboriginal Program
Manifold Pictures' sci-fi for Hollywood Suite was the only drama to receive funding, while projects from Zacharias Kunuk and Norman Cohn's Kingulliit Productions also received support.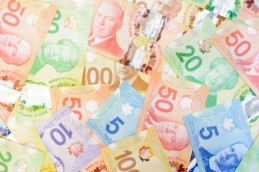 The Canada Media Fund has awarded $7.6 million to 14 convergent productions through its Aboriginal Program.
The only drama to receive funding is Manifold Pictures' The First Encounter, for Hollywood Suite. The Indigeous futurist screenplay explores an extraterrestrial dimension where colonization never occurred. The project received $787,499 in funding.
Norman Cohn and Zacharias Kunuk's Kingulliit Productions received $460,000 for their animated adaptation of a traditional Inuit Story. Angakuksajaujuq: A Shaman's Apprentice, which aims to present traditional Inuit beliefs and spirituality to a modern audience, will air on Nunavut Independent Television Network (NITV). Its digital media component received $153,930.
Another animated production to receive funding is Teepee Time season three, an animated pre-school series about a curious Teepee discovering the world, which airs on APTN. It received $315,000 and $38,250 for its digital media component. Taqqut Productions' children's and youth education series Anaana's Tent (APTN/NITV) received $350,756 and $38,250 for its digital media component.
The large majority of CMF funding was awarded to documentaries, with 10 projects splitting the remainder of the coin. Season four of APTN and CBC's docuseries Taken received $564,307, while Inter-INDigtial Entertainment's docuseries Crazy Like A Lynx (13 x 30 minutes), for APTN, received $550,000 and $46,228 for its digital media component.
Meanwhile, season two of APTN's Future History, a docuseries directed by Jennifer Podemski that explores how Indigenous Peoples are harnessing ancestral knowledge to build a brighter future, received $550,000 and $38,250 for its digital media component.
Rezolution Pictures' 13-episode half-hour docuseries for APTN, Gespe'Gewa'Gi – The Last Land, received $440,671. Exploring the day-to-day life of Mi'gmaq men and women who fish the waters of the Restigouch River and Atlantic Ocean, the series' digi media component received $42,361.
Nations At War season two for APTN received $550,000. Produced by B.C.'s Chasing Pictures', the documentary also received $38,250 for its digital media component.
Other docs to receive funding include Sagacious Media's Red Earth Uncovered, season two, for APTN ($568,500); Secret History of the Wild West for APTN ($459,948; digital media: $38,250); Kingulliit Productions' Silakuut: Through The Air, for NITV ($550,000; digital media: $200,000); APTN's Skindigenous season two ($550,000; digital media: $38,250); and Siku Entertainment's Unikkaaqtuat, for NITV, which received $281,300.
The projects were selected by a jury of individuals from Indigenous communities. Jury members were Tina Keeper (Norway House Cree Nation), Elizabeth LaPensée (Anishnaabe), Melissa Mollen Dupuis (Innu Nation) and Sylvain Rivard (Abenaki Nation).