NFB animated feature Wall gets theatrical release
Directed by Calgary filmmaker Cam Christiansen, the film is adapted from a play by acclaimed British playwright and screenwriter, David Hare.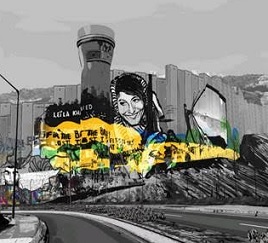 The NFB's animated feature Wall is headed to theatres next month.
The project, directed by Calgary filmmaker Cam Christiansen and penned by British screenwriter David Hare (The Hours), opens on Aug. 17 at Montreal's Cinéma du Parc, Calgary's Globe Cinema and Vancouver's Vancity Theatre. Before that, on Aug. 13, the NFB will hold a theatrical screening for members of the film group Cinemagique. More theatrical release dates will be announced soon, according to an NFB press release.
The film made its world premiere at the Calgary International Film Festival last fall and later screened in competition at the 2018 Annecy International Animation Film Festival in June. It is also scheduled to screen at a number of upcoming international festivals including Rio de Janeiro's Anima Mundi, Animix Tel Aviv and the Palm Springs International Animation Festival.
Wall is a digitally animated adaptation of Hare's play of the same name, which examines the impact that the wall separating Israel and Palestine has had on the region's people. Hare's other writing credits include the U.K. TV series Collateral (BBC Two/Netflix).
Wall is also the debut feature-length project from Christiansen, who previously produced his 2009 short film The Real Place through the NFB. Earlier this year, Wall won the award for best animator/motion graphic artist at the 44th annual Alberta Film & Television Awards.
Wall is produced by the NFB's David Christensen and Bonnie Thompson.