Deals: Deluxe Entertainment, TMN, Raven Banner
Deluxe Entertainment acquires VFX studio Atomic Fiction, The Movie Network picks up Sharon Lewis' Brown Girl Begins, plus more.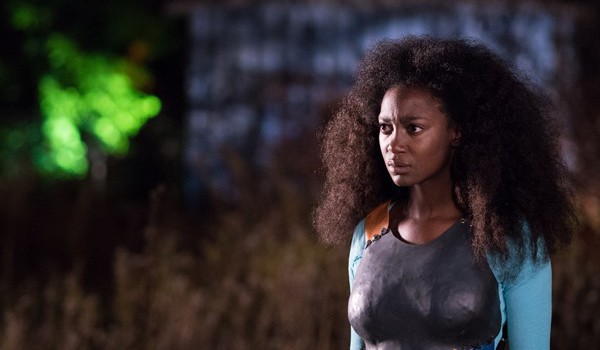 Deluxe Entertainment 
Deluxe Entertainment has signed a deal to acquired visual effects (VFX) company Atomic Fiction. Under the agreement, the studio – which has offices in Montreal, Los Angeles and Oakland – will join Deluxe's VFX brand Method Studios. All of the company's 300 full-time and freelance employees will join the studio with Atomic's Montreal location becoming Method's flagship studio. Atomic Fiction's co-founder Ryan Tudhope will continue to lead the Montreal team as Method's new executive creative director, while its co-founder Kevin Baillie will continue to be based out of San Francisco and take on the new role of creative director and senior visual effects supervisor. The duo will report to Deluxe president, VFX and AR/VR, Ed Ulbrich. Founded in 2010, Atomic Fiction has previously worked on projects like Deadpool (20th Century Fox), Ghost in the Shell (Dreamworks), season two of Stranger Things (Netflix) and episodes of Game of Thrones (HBO). The deal is subject to customary closing conditions and regulatory approval, with an expected closing date between July and September 2018.
The Movie Network
The Movie Network has acquired the pay TV broadcast rights to Sharon Lewis' debut feature Brown Girl Begins (pictured). Set in a not-too-distant dystopian future, the drama follows a young black woman who must resurrect Caribbean spirits and survive a possession ritual, or else her people will die. The feature, which made its world premiere in New York City at the Urbanworld Film Festival  in 2017, was produced by Jenn Paul, Vince Buda, Floyd Kane and co-produced by Kulbinder Saran Caldwell. Exec producers on the film include Robin Cass, Sandra Cunningham and Jennifer Ouano. Brown Girl Begins is available on The Movie Network's TMN GO and TMN On Demand.
Raven Banner Releasing
Raven Banner Releasing has acquired the Canadian rights to Knuckleball. Produced by Calgary's 775 Media Corp, the film follows a 12-year-old boy alone on an isolated farm after the death of his grandfather. With a massive snowstorm brewing, the boy becomes a target for a killer next door and must figure out the connection between his family and the killer. Knuckleball is written, directed and produced by Mike Peterson. Julian Black Antelope, Kurtis Harder and Lars Lehmann all serve as producers on the project. The thriller is set to open in theatres across Canada this fall, in addition to being released on iTunes and VOD. Made with the financial participation of Telefilm Canada, Knuckleball recently premiered at the Fantasia Film Festival.
Rogers Media
Rogers has picked up Leon Knoles' documentary special Elton John: I'm Still Standing – A Grammy Salute. The two-hour primetime one-off will celebrate the career of Elton John, a five-time Grammy Award-winner and one-time Academy Award-winner. The film features renditions of the pianist and composer's songs by a variety of singers, including Miley Cyrus, Lady Gaga, Kesha, Miranda Lambert, John Legend, Ed Sheehan, Sam Smith, and the icon himself. The special is distributed by Alfred Haber. The special has also been picked up by Nine Network in Australia, ITV in the UK, WOWOW in Japan and others.