DHX closes Peanuts minority stake sale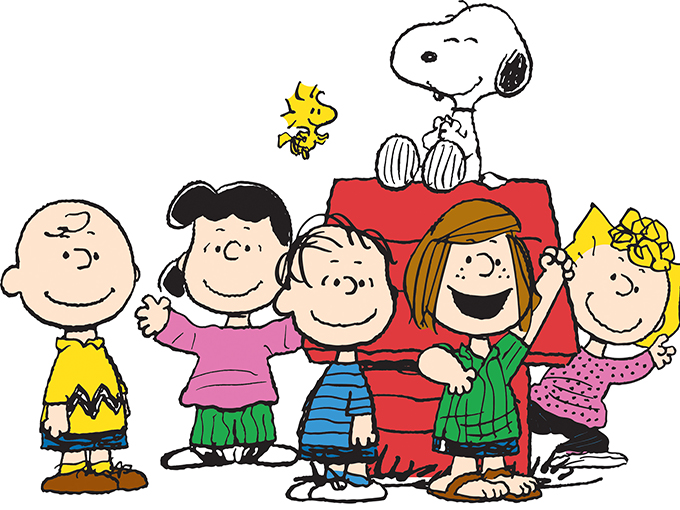 The deal sees Sony Music Entertainment Japan buy 49% of the media co's 80% interest in the Peanuts brand for $235.6 million in cash.
DHX Media has closed its previously announced sale of a minority stake in the Peanuts brand to Sony Music Entertainment Japan (SMEJ) for $235.6 million in cash. The sale is subject to certain adjustments proposed in the original deal.
With the closing of the agreement, SMEJ now owns 49% of DHX's 80% interest in Peanuts (39% of the brand), while DHX holds 41% and family members of the late Charles M. Schultz continue to own a 20% stake.
DHX also closed its deal with SMEJ to extend the length of its current licensing and syndication agency agreement in Japan with SMEJ's consumer products division, Sony Creative Products.
During an investors call on May 14, DHX executive chair and CEO Michael Donovan said that 40% of Peanuts' total business is in Japan and SMEJ has grown the Peanuts business by more than 200% since it became the brand's agent in 2010. Donovan also told investors that the deals will help the company grow Peanuts internationally with China as a particular area of focus.
With both deals closed, DHX is using the net proceeds toward its debt reduction. The company initially took an 80% interest in Peanuts and 100% of Strawberry Shortcake for US$345 million in May 2017 when it secured a deal to acquire the entertainment division of New York's Iconix Brand Group.
Approximately five months later, after what it called "disappointing" financial results for fiscal 2017, DHX announced a strategic review of its operations, and began weighing a number of options, including the sale of all or part of the company, the sale of some of its assets, or a merger with another company.
Since the launch of the review, the company has seen a number of changes within its senior ranks with the exit of former CEO Dana Landry in February and the departure  of DHX Media co-founder and longtime president/COO Steven DeNure in May. With DeNure moving on, Josh Scherba was upped to president from EVP of distribution and content, Anne Loi was promoted from EVP of global operations to the newly created position of CCO, and former DHX exec Aaron Ames rejoined the company as COO.
In a May update on the review, DHX revealed that the special committee undertaking the process is also assessing a number of additional moves, including "suspension of the dividend and potentially de-listing from the NASDAQ to realize cost savings." DHX began trading on the NASDAQ Global Select Market in June 2015. The company is also reportedly in advanced discussions on material licensing opportunities that could further reduce its debt.
The review, which was supposed to wrap up at the end of June, was extended earlier this month but the company has not provided a new end date. According to DHX, management and the special committee appointed to oversee the review are continuing to evaluate multiple opportunities.
DHX Media's most recent financial results saw its Q3 revenue grow by 49% to US$91.2 million, versus US$61.3 million a year ago. Of the increase, 46% was acquisitive growth from the Peanuts and Strawberry Shortcake brands, and the remaining 3% was organic growth.
Going forward, the company plans to cut back on the number of projects it produces and prioritize its most recognizable brands, including Peanuts, Strawberry Shortcake, Mega Man, Polly Pocket and Fireman Sam. It will also continue to develop lower-cost content through its digital kids network WildBrain, which tapped former regional head of Vevo Jon Gisby as its new managing director earlier this week.
With files from Playback