Sonoda sets to work on next feature
Warren P. Sonoda will soon start shooting Things I Do For Money, produced by Federgreen Entertainment and Filmcoop, in Hamilton, ON.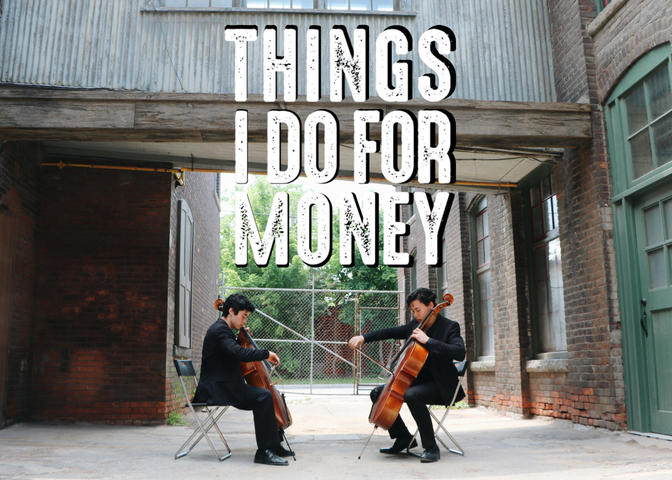 Filming is set to begin next month in Hamilton, ON on Warren P. Sonoda's upcoming film, Things I Do For Money.
Directed by Sonoda, who co-wrote the script with Gary Nolan, the feature follows two Japanese-Canadian cello-playing brothers (played by Maximilian and Theodor Aoki) who inadvertently steal a bag of money from a hitman. 

Toronto's Federgreen Entertainment and Filmcoop will produce the film. Producers on the project are Avi Federgreen, Laura Nordin, Emily Andrew and Jen Pogue.
The film, which is currently raising financing, grew out of Sonoda finding the two talented cellists on YouTube. As he describes in a video on the film's Indiegogo page, he left a cryptic, complimentary comment on the duo's page and then "forgot about it for two years." But when he and Nolan decided to write a script together – with Sonoda looking to weave his cultural heritage into the film – the duo became the inspiration and Things I Do for Money was borne.
Sonoda is a fixture of the Canadian film scene, not only a highly regarded director but an advocate for the domestic industry. His previous work includes the Hamilton-shot comedy Total Frat Move, Coopers Camera and Swearnet: The Movie, among others. He's been nominated for more than 30 national and international awards over the course of his career, including a Daytime Emmy for his work behind the camera on Odd Squad. 
In 2014, he was awarded the Queen Elizabeth II Diamond Jubilee Medal, commemorating his contributions to the Canadian film industry.
Image: Indiegogo