CMF's cross-country consultation set for 18 cities this fall
Focus groups will give stakeholders the chance to weigh in on how evolving market conditions and a challenging regulatory environment will affect CMF's funding programs in the future.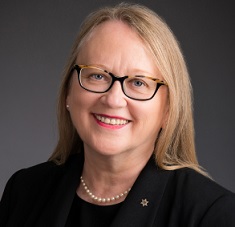 Following the Banff announcement that the CMF would hold a cross-country tour to discuss the evolution of its programs with industry stakeholders, the funder on Thursday (July 19) made it official.
Starting on Sept. 10 in Moncton, NB, the CMF will hold focus groups in 18 cities to discuss how content consumption, evolving market conditions and regulatory changes will impact its funding programs now and in the future.
Focus groups will be held in cities in every province and territory in Canada.
In addition, there will be five separate meetings focused on funding mechanisms, development, export and digital media measurement and the CMF's experimental stream.
Among the items on the discussion docket are the review of the Telecommunications and Broadcasting Acts, which is currently underway. The review was set into motion last year by former Minister of Canadian Heritage Melanie Joly, who earlier this week was assigned a new portfolio and replaced by Quebec MP Pablo Rodriguez. Prior to the review kicking off, the CRTC released a report recommending that internet service providers (ISPs) and wireless internet providers (WSPs) should be required to contribute to the system alongside BDUs by way of an integrated fund.
The focus groups will also give stakeholders the chance to weigh in on the Creative Canada policy. Released last September, the policy pledged $172 million in government funding to the CMF over five years to offset BDU revenue declines. That included a $15 million top-up from government for 2018/19.
Another topic on the schedule is the CMF's expansion of its funding triggers to include digital-first projects. First announced at Banff 2018 by CMF president and CEO Val Creighton, the expanded trigger means producers with a production commitment from a Canadian online platform (such as CraveTV, cbc.ca or Club Illico) will be able to access funding. Exactly how the new trigger will be applied is still being ironed out, with stakeholders set to voice their opinions on how best to introduce the new mechanism during the focus groups.
A full list of when and where the focus groups will take place can be found here.