In brief: CMF, Ireland relaunch codev program
TLN Media Group launches new magazine series, NSI names its Online Short Film Fest winners, plus more.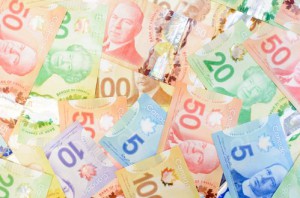 CMF-Ireland reopen codevelopment incentive
The Canada Media Fund (CMF) and the Broadcasting Authority of Ireland (BAI) have reopened the Canada-Ireland Codevelopment Incentive for Audiovisual Projects. Geared towards the codevelopment of TV projects and digital media extensions for those projects, the incentive, which is now in its third consecutive year, supports collaborations between Canadian and Irish producers. Launched in 2016, the program was renewed by both organizations for an additional three years. Recently, the incentive selected projects from Toronto's Sienna Films and four other companies to share $225,000 in funding. This year, the total amount of funding available is $200,000, with a total maximum contribution for each project of $50,000. Projects will be evaluated and chosen by a selection committee composed of representatives from both funding organizations. The deadline to apply is September 28.
NFB Quebec Atlantic Studio adds new producer
The National Film Board of Canada has hired Nova Scotia filmmaker Rohan Fernando as its newest producer. He will work out of the NFB's Quebec Atlantic Studio in Halifax. Fernando previously directed NFB documentaries like Trudeau's Other Children (2005), Blood and Water (2007) and his 2010 feature doc The Chocolate Farmer, which premiered at Hot Docs. Most recently, he worked on two Halifax-produced NFB interactive experiences: Space School (2013) and the upcoming Ocean School. In addition, he also worked on the soon-to-be released Becoming Labrador, a documentary about a Filipino community in Goose Bay, NL. Becoming Labrador is co-directed with Justin Simms and Tamara Segura, in a collaboration with writer Michael Crummey.
TLN launches new series
TLN Media Group has launched a new Spanish original series, United Canada (13 x 30 minutes). United Canada, which airs on Univision Canada, follows presenter Renzo Garcia as he addresses issues relevant to the Latino community in Canada, touching on topics like entertainment, real estate trends, current affairs, community events and food. The show will also feature interviews with local and international politicians and community leaders. Nissan Canada is a sponsor of United Canada. The show premiered on July 13 and airs on Fridays at 6 p.m.
NSI announces NSI Online Short Film Festival winners
Director John Ainslie's She Came Knocking and director Blake Mawson's PYOTR495 tied for the NSI Online Short Film Festival's best feature award, scoring $625 each. Launched in 2008, the year-round Canadian short film showcase has awarded over $110,000 to Canadian media artists. Other winners include, Kimberly-Sue Murray, who took home the $1,000 Brian Linehan Actors Award for her performance in Ainslie's She Came Knocking. Finally, director Lesley Johnson's Princess Jack, walked away with the $1,500 Blue Ant Media Documentary award for best doc. In addition to a cash prize, winners also receive  a complimentary friend membership to the Academy of Canadian Cinemia & Television.
ACTRA National to honour Robert Joy
ACTRA National will award the 2018 ACTRA Newfoundland/Labrador Award of Excellence to Robert Joy on July 23, 2018. In addition to his work on the stage, Joy's credits include Desperately Seeking Susan, CSI: NY, The Blacklist, The Good Wife, Masters of Sex and Everybody Loves Raymond. The presentation will take place at the LSPU Hall in St. John's on July 23, 2018 from 7 p.m. to 9 p.m.
Image: Shutterstock