Building new Frontieres for women in genre film
Executive director Lindsay Peters discusses the growth and successes of the genre market's programs for women and emerging talents.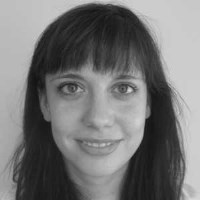 Now in its seventh year, Fantasia Film Festival's international genre-film coproduction market, Frontieres, is making moves to support more in-development projects by women and emerging talents.
Executive Director Lindsay Peters (pictured) told Playback Daily that, when issuing calls for its Official Selection program, Frontieres never receives enough projects with female creatives attached. "For our official selection call, we ask that the script be completed, that a producer be on board," she said. "It had to be reasonably well-packaged while still in development."
Last year, in an effort to address the issue of gender imbalance in its project selections, Frontieres and Telefilm launched the Created By Women program. In conjunction with Women in Film + Television Vancouver, which hosts an annual From our Dark Side contest for women-driven genre-film ideas, the winners of the contest were invited to pitch their projects at the market.
"We created Created By Women in an effort to provide some support for projects at an earlier stage, and for women earlier on in their careers as a way to hopefully provide a little more encouragement, a little more opportunity…to help them find a producer," says Peters, who added that it was equally important to provide an official platform for producers to meet with emerging female talent.
In its first year, Elza Kephart's Slaxx found a producer. Anne-Marie Gelinas of EMAfilms (Turbo Kid) boarded the project. The horror comedy, about a pair of killer pants, received SODEC production financing this year and will be distributed in Canada by FilmOption International.
This year, six projects will have the same opportunity. Vampire comedy Interspecies Family Therapy (writer/director Carleen Kyle), horror/comedy A Method (writer/director Nicole Steeves), psychological thriller My Other (writer/director Maude Michaud), horror thriller Opal (writer/director Sandi Gisbert), horror Storage (writer Jessica Tremblay), and kids sci-fi The Truth About Lightning (director Audrey Cummings, writer Alison Hepburn) were all selected for the Created By Women program. 

Thanks to programs like Created By Women, 59% of Frontieres' project selections have female directors attached. But Peters admits there's more work to be done to push these projects forward.
"I'm very conscious of the fact that in our official selection, which are our most developed projects, we're at eight out of 20 with women directors. It would be great to see that number grow."
In addition to its programs for women, this year, Frontieres has launched the Arctic Chills pitch and development session, which focuses on emerging Indigenous filmmakers from the Arctic Regions who are developing short films as part of the upcoming Arctic Chills horror anthology film. The event, launched in partnership with ImagineNative, Telefilm and the International Sami Film Institute, will feature three projects, including two from Canada.
Ashley Savard's Canada/Norway short Nature Takes Back and Klaus Geisler's Greenland/Denmark/Norway/Canada copro Into the Fog will be included in the anthology.
Overall, Frontieres has been very successful advancing projects from the in-development stage to production. This year, five Frontieres projects are screening at the Fantasia Film Festival, a record for the market.
They include Michael Peterson's horror thriller Knuckleball, which was just picked up by Raven Banner for theatrical and VOD release in Canada. Justin P. Lange's Canada/Austria copro The Dark will also screen at the fest.
Frontieres runs July 19 to 22 in Montreal as part of the Fantasia International Film Festival.