Who is Canada's new Heritage Minister Pablo Rodriguez?
The Quebec MP will be a front-and-centre presence with industry stakeholders, as he stickhandles a number of important initiatives underway.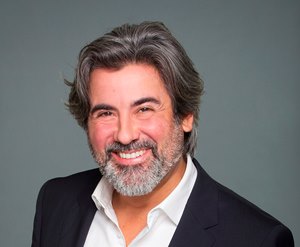 It's been three short years since Melanie Joly was named Minister of Canadian Heritage for the then new Trudeau government. But in that time, she became closely associated with Canada's screen industries, thanks to a high volume of activity in the sector from her department.
But the screen industry will now have to get familiar with a new face: Quebec MP Pablo Rodriguez, who is taking over the government's culture portfolio in a cabinet shuffle announced today.
The MP for Honoré-Mercier in Montreal previously served as chief government whip, a position he was appointed in January 2017 and the first Quebecker to do so since the early '90s. As chief whip, he monitored attendance in the House of Commons, organized speaking lists for debates, allocated members' offices and ensured the caucus was ready for voting.
However, Rodriquez does have a primer for the culture portfolio, having served as its critic when the Conservative government was in power during the Oughts. Rodriguez was elected as an MP for Honoré-Mercier in 2004 and re-elected twice until 2011. During those years, he served as the official opposition's critic for Heritage and Culture, Official Languages, Economic Development, Public Works and Government Services, as well as La Francophonie. Rodriguez also previously served as chair for the Quebec Caucus, where he advocated for promoting official languages, minority rights, and protecting the environment.
Born in Argentina, Rodriquez is multilingual and his fluency in Spanish earned him a trip to the U.S. last fall as part of a Canadian mission to dissuade a potential flood of Haitian asylum seekers to Canada crossing the border on foot, according to a CBC news report from that time. Media coverage of Rodriquez's appointment as party whip indicates a politician skilled in mobilizing party members and building assent, likely an asset in an industry that has to accommodate a wide range of stakeholder needs and opinions.
The Canada Media Fund immediately tweeted its approval of the appointment, citing Rodriguez's international profile as an asset, as well as his time as critic.
"We welcome Prime Minister Justin Trudeau's appointment of Pablo Rodriguez to the position of Minister of Canadian Heritage," the organization's statement read. "Mr. Rodriguez's extensive international experience, coupled with his deep understanding of the culture portfolio, which he acquired during the time he served as critic for Canadian Heritage, will give the screen-based sector and all Canadian cultural industries much-needed continuity."
ACTRA National's exec director Stephen Waddell also welcomed the new minister in a release.
"Mr. Rodriguez's work protecting and promoting culture as Opposition Critic provide him with an understanding of Canada's screen-based industry. We look forward to continue working with him to strengthen our Canadian screen industry, promote Canadian talent and deal with the challenges of the digital shift," said Waddell.