Netflix sub growth falls short of forecast in Q2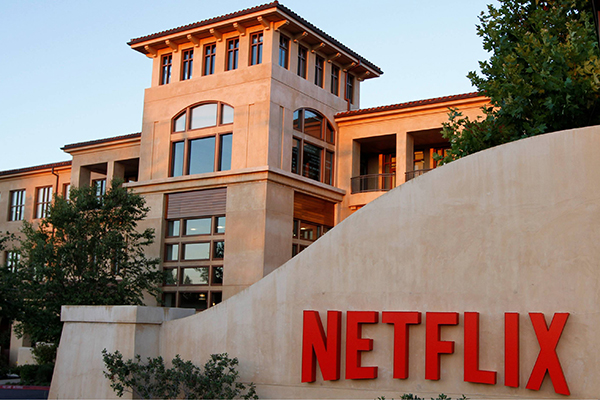 The "strong but not stellar" quarter saw streaming revenue increase 43% from the prior year.
Global streaming platform Netflix has reported that its forecasted Q2 2018 membership growth – at 5.2 million subscribers – fell short by more than a million subscribers.
In total, Netflix had 130 million users worldwide, with earnings, margins and revenue "way up from the prior year" and in line with the forecast.
"The quarterly guidance we provide is our actual internal forecast at the time we report and we strive for accuracy, meaning in some quarters we will be high and other quarters low relative to our guidance," said Netflix, in a letter to investors Tuesday (July 17).
Streaming revenue in what Netflix called "a strong but not stellar" Q2 rose 43% year-over-year, driven by increases in average paid memberships (26%) and average selling price (14%).
Through the first half of 2018, U.S. additional subscribers were slightly ahead of last year. U.S. net adds of 700,000 were down from last year's Q2-record 1.1 million, but consistent with previous Q2 performance.
For Q3, Netflix forecasts additional global subscriptions of five million, compared with 5.3 million in Q3 2017, with 650,000 and 4.35 million in the U.S. and internationally.
Meanwhile, the Los Gatos-headquartered streamer will expand its partnership-based bundle offerings worldwide through deals with Telefonica in Spain and Latin America, and KDDI in Japan.
"While the majority of our acquisition happens by consumers signing up with us directly, bundles continue to be a high-performing additional acquisition channel," the company noted, adding it expects to create more types of these deals with its global partners.
On the competition front, Netflix also highlighted that it will most likely face more competition from the combined AT&T/Warner Media, Fox/Disney or Fox/Comcast mergers, as well as from international players like Germany's ProSieben and Salto in France.
Netflix recently garnered 112 Emmy nominations – more than any other network – spread across 40 different scripted and unscripted series, TV movies, limited series, docs, talk shows, comedy specials and kids series. They include five best series and best limited series nominations.