Incendo rolls on Radio Silence
Production is underway on the Montreal-based company's latest MOW penned by Richard M. Dumont and directed by Philippe Gagnon.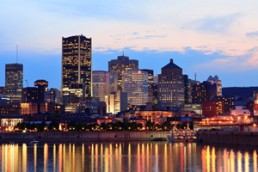 Production is underway in Montreal on Incendo's Radio Silence.
Made with the participation of Bell Media, the MOW tells the story of a relationship therapist who returns to her call-in show following a caller's on-air suicide. Richard M. Dumont (Deadly Hope) penned the screenplay and Philippe Gagnon (Twisted) is set to direct.
Gagnon previously partnered with the Montreal-based prodco on projects such as Sometimes the Good Kill, Girls' Night Out, Sleeper and most recently Mean Queen.
Incendo's president Jean Bureau and head of production and development Ian Whitehead will produce. Bureau also serves as an exec producer on the project.
The MOW stars Georgina Haig (The Crossing), John Ralston (The Lizzie Borden Chronicles) and Carrie-Lynn Neales (Seed).
Radio Silence is the company's third film to go into production for this year. Recently, the prodco started production on Mad Mom starring Romy Rosemont (Glee) and Mean Queen with Zoe McLellan (Designated Survivor). All three films have been produced with the participation of Bell Media.