How Brent Hodge plans to own the comedy doc space
The Hodgee Films founder and director of A&E's Freaks and Geeks: The Documentary tells Playback about his Vancouver company's expansion plans.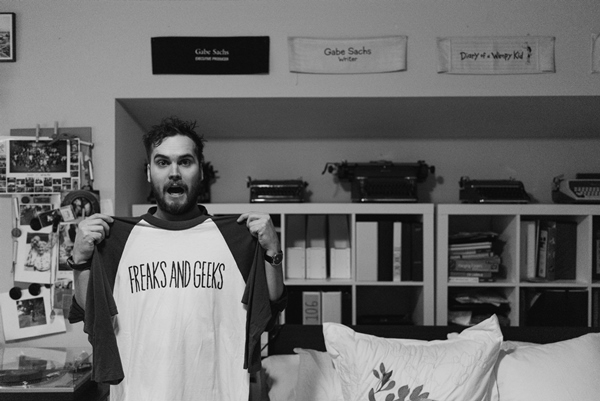 In a few short years, Vancouver director Brent Hodge (pictured, above) has gone from working on CBC podcasts, to directing docs for the pubcaster, to selling his own films to global giants. While Hodge modestly attributes his success to "luck," he's also confident his Vancouver and New York-based prodco Hodgee Films is primed to take over an under-served corner of the market: pop-culture comedy docs.
"No one is owning that space, no one at all," he told Playback Daily. "This is my mission. I'm going to do it. If I do a music doc, it's going to be a weird one. It won't be Bruce Springsteen, it will be Weird Al."
(Actually it will be about Baha Men's 2000 hit single "Who Let the Dogs Out." The film is currently in production with support from the Telus Original Fund.)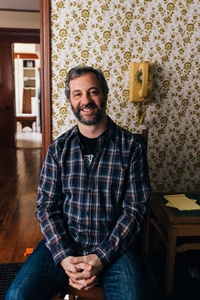 Hodgee Film's most recent feature, Freaks & Geeks: The Documentary offers a behind-the-scenes look at the cult '90s series Freaks and Geeks, which was executive produced by Judd Apatow with creator Paul Feig. The doc, which premieres July 16 on A&E in Canada and the U.S., follows the series' creators and stars as they share their stories from the show, which only aired for one season.
The film fits perfectly within Hodgee Film's niche, which can loosely be described as alternative pop culture docs.
Hodge first made a name for himself in 2014 with A Brony Tale, which follows the subculture of adult male fans of My Little Pony. That self-financed film premiered at Tribeca and sold to Netflix, helping him fund his next feature, 2016′s The Pistol Shrimps. That doc, which follows actor Audrey Plaza's rec basketball team, was acquired by NBC's now-defunct comedy streamer Seeso. 

Given his success with those projects, as well as his work behind the camera on Network Entertainment's I Am Chris Farley and Peacock Alley's docuseries A User's Guide to Cheating Death, A&E approached Hodge to direct a pop-culture doc.
Freaks & Geeks: The Documentary marks Hodgee's first pre-commissioned project. It's produced by Hodge and Aly Kelly, with Matthew Galkin, Ian Orefice, Jess Cagle, Henry Goldblatt, JJ Miller, Rich Batista and Ethan Goldman serving as exec producers.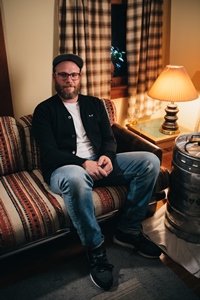 Again, Hodge says he "got really lucky" landing the Freaks & Geeks: The Documentary project. When he was working on Network Entertainment's Chris Farley, he approached Judd Apatow to appear in the film. ("Not a lot of people know this, but Judd Apatow produced The Cable Guy and The Cable Guy originally had Chris Farley in it," he explains.) While Apatow declined, Hodge says he later got an email from the writer/director/producer saying how much he enjoyed the film.
"I kept that in my back pocket and thought, 'I'm going to wait and pitch him a project one day'," says Hodge.
When Hodge came knocking with the Freaks & Geeks idea, Apatow agreed to participate and to help get its cast involved (which included Seth Rogen, Jason Segel and Linda Cardellini).
"I've only been making films for five years. To have those kind of people in your films, that's unheard of," says Hodge. "All I know is [my films are] films that those people want to be a part of. Those guys had no problem talking about Freaks & Greeks. Aubrey [Plaza] had no issues with me filming her basketball team. And then you've just got to do it. And finish it."
Those projects in hand, Hodge says he's now thinking bigger for his 10-person prodco.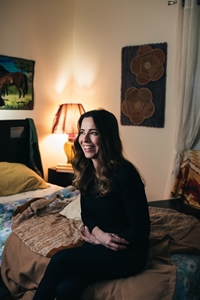 "Now we're starting to think how can we do five docs at a time? How can we do a series? Ten docs at a time? We're starting to raise financing in a different way," he says.
The "Who Let the Dogs Out" doc is the first project Hodgee has made with Canadian funding – an area Hodge would like to further explore, he says.
"We want to live in this comedy world. That will mean getting bigger – as big as we need to be to own this world. I just think real life is funny and we should be telling funny stories that are real," he says.
"Documentaries are so serious right now. Scary serious. It's about murders and people in jail. Every time I watch a doc I just feel bad. I'm trying to change that."
All photos: Magda Zofia