CMPA, DGC sign labour agreement
The three-year Standard Agreement now needs to be ratified by each groups' members.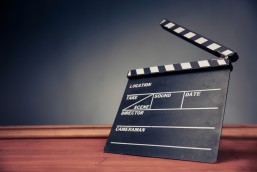 The Canadian Media Producers Association (CMPA) and the Directors Guild of Canada (DGC) have signed a new three-year Standard Agreement.
The deal was signed on July 6 and will now be sent to each groups' members for ratification. Details of the agreement were not be provided.
The CMPA and DGC last signed a Standard Agreement in 2015, which expires at the end of this year. That agreement provided a wage increase of 2% for each of the three years covered in the agreement.
"It's a sign of the goodwill and tremendous forward momentum in Canadian film and television that we reached a deal with proper recognition of directors, and fair compensation for all our members, so early in the calendar year," said DGC National executive director Dave Forget in a statement.