Deals: Peacock Alley, Stockholm, Bell Media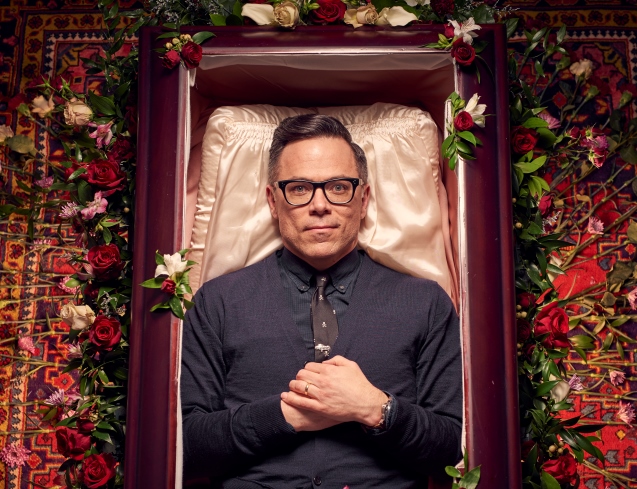 Season two of Peacock Alley's A User's Guide to Cheating Death has been acquired by Sky Vision, Robert Budreau's Stockholm gets a U.S. theatrical release, plus more.
Peacock Alley Entertainment
Sky Vision, the production and distribution division of European media co Sky, has acquired the rights to season two (6 x 60 minutes) of Peacock Alley Entertainment's A User's Guide to Cheating Death. Hosted by health law professor Timothy Caulfield, the series airs on Vision TV in Canada and explores the facts and fiction behind some of the latest health trends. Season one of the series was previously picked up by international broadcasters in more than 60 territories, including SBS Australia, TV New Zealand, Societe Radio-Canada, Telefonica (Spain), DR (Denmark), BBC Worldwide, UR (Sweden), TVB (Hong Kong), S+ (Portugal), Ananey (Israel) and AMC  (central Europe). In July 2017, Vision TV ordered a second season of the show ahead of its season-one premiere.
Stockholm
Writer/director Robert Budreau's Stockholm will receive a U.S. theatrical release after Smith Global Media picked up all U.S. rights to the bank-heist thriller. Produced by Nicholas Tabarrok of Darius Films, Budreau's Lumanity Productions and Jonathan Bronfman's JoBro Productions, the project is based on the 1973 bank heist and hostage crisis that saw the hostages bond with their captors. The Canada/Sweden copro stars Ethan Hawke and Noomi Rapace in the lead roles. Smith Global will release the project theatrically in Q1 of 2019, with a rollout on other platforms planned for later next year. Executive producers on the film are Jason Blum of Blumhouse Productions, Scott Aversano and Will Russell-Shapiro of Aversano Films, as well as William Santor, John Hills and Andrew Chang-Sang for Productivity Media. Filming took place in Stockholm, Sweden and Hamilton, ON last year.
Bell Media
Bell Media's Space channel has picked up the Canadian rights to the 10-part, hour-long suspense thriller Castle Rock. Three episodes of the hour-long series will debut on Space on Wednesday, July 25 at 9 p.m., with episodes landing on CraveTV at the same time. Subsequent episodes will air on Space on Wednesdays at 10 p.m., beginning Aug. 1 Based on stories by Stephen King, the show is an original story that intertwines some of the characters and themes from some of King's works. It was developed for TV by executive producers and writers Sam Shaw and Dustin Thomason. The show is exec produced by J.J. Abrams.
Cirque du Soleil
Cirque du Soleil has acquired Minnesota-based live entertainment company VStar Entertainment Group and its Florida-based circus subsidiary Cirque Dreams. VStar Entertainment is known for its live shows based on popular animated TV shows like PAW Patrol Live Race to the Rescue and has done over 39,000 performances in more than 40 countries. The live entertainment company's clients also include Nickelodeon and Spin Master. With the recent pick ups, Cirque du Soleil plans to create new plug-and-play creative content geared towards kids and families.
 With files from Kidscreen