CBC reports progress on diversity but 'more needs to be done'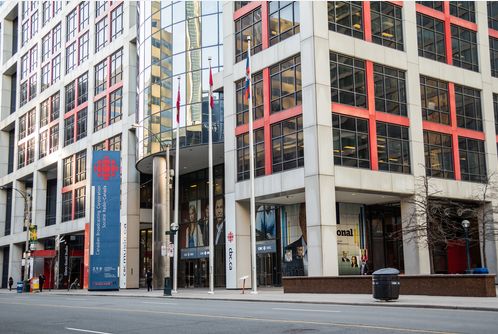 The pubcaster said it's ahead of schedule in meeting a number of its goals, and lifted the curtain on a number of internal initiatives aimed at improving representation within its ranks.
CBC/Radio-Canada is ahead of schedule in meeting a number of goals to increase inclusivity and diversity, according to data released by the public broadcaster Thursday (July 12).
In Q4 of 2017, the percentage of CBC/Radio-Canada's new external hires for individuals from diverse groups (Indigenous peoples, persons with disabilities, visible minorities, LGBTQ+, women) increased to 27.8%, surpassing its Strategy 2020 target of 23.2%. In addition, CBC/Radio-Canada said it had reached its Strategy 2020 national goal for Indigenous representation of 2.1%. The organization also said that over the past four years there has been a 40% increase in the numbers of visible minorities and persons with disabilities employed across its 7,500 workforce.
Across the board, the pubcaster said that increases in diverse representation are changing the makeup of its teams.
On the English-language side, CBC reported the number of women employed has increased from 47.5% to 52% since 2014, while the percentage of visible minorities has climbed from 11.2% to 15.4% over the same period. Meanwhile, persons with disabilities employed by CBC has increased from 2.5% to 3.7%, Indigenous peoples climbed from 2.3% to 3.5%, and the LGBTQ+ workforce has increased 6.2% to 7.2%.
At Radio-Canada, the number of Indigenous peoples employed has increased from 0.6% to 1% since 2014, while persons with disabilities increased from 0.8% to 1.2%, visible minorities rose from 3.9% to 5.0%, LGBTQ+ increased from 7.3% to 7.7% and the number of women employed went from 46.8% to 49%.
The need for more inclusive workplaces has been a much-discussed issue across all areas of Canada's film and TV industry in recent years, with funders, industry groups and festivals alike launching initiatives to improve representation.
In the CRTC's "Cultural Diversity in Canadian Media" survey, which looked at on-screen diversity, the commission said there are very few characters or personalities with a disability represented on screen, and that Indigenous peoples are "virtually invisible on Canadian networks." In terms of visible minorities, the report, released in June 2017, said that while programming was becoming more diverse, it was not necessarily reflecting the diversity of Canadian society. The study also said the overall impression was that members of the LGBTQ community were becoming more visible on-screen, though tended to be portrayed stereotypically.
The pubcaster also on Thursday lifted the curtain on a number of internal initiatives intended to increase diversity and inclusiveness within its ranks. Among those is the Developing Emerging Leaders Program, which is a 10-month program designed to provide diverse employees with insights and strategies to enable them to advance their careers. As well, all CBC's senior leadership, as well as other employees, are receiving training about unconscious bias and inclusive leadership. Earlier this year, CBC also expanded its one-year paid internships for Indigenous reporters to include interns in TV production.
The various initiatives represent a shift in how the pubcaster thinks about diversity and inclusiveness, according to Monique Marcotte, CBC/Radio-Canada's VP, people and culture.
"We've broadened our thinking from mainly focusing on numbers and compliance to having an outlook that encompasses a wider set of criteria," Marcotte in a statement. As such, CBC has updated its online careers section to include details on employee initiatives and memberships with business networks
While CBC/Radio-Canada is making steps in the right direction, Marcotte acknowledged that there remains a lot of work to be done.
"However, while progress has been made, more needs to be done for us to be a truly inclusive workforce. Diversity and inclusion doesn't just mean who we hire; it means we're a workplace where all are welcome and can do their best work," she said.
This fall, CBC will release a new three-year Diversity and Inclusion Plan for 2018-2021 outlining a new strategic framework, updated objectives and action plans.
Image: Shutterstock