In Brief: Joanne Levy appointed to the CRTC
The former Buffalo Gal producer has been named commissioner for Manitoba/Saskatchewan, Thunderbird adds to its team, plus more news.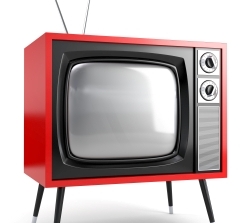 Joanne Levy joins CRTC
Minister of Canadian Heritage Melanie Joly announced July 10 that Joanne Levy has been appointed to the CRTC as commissioner for Manitoba/Saskatchewan. Levy, who previously served as senior manager, producer and head of convergent content at Bufffalo Gal Pictures, has been appointed for a five-year term. Levy has more than 40 years experience in the Canadian film and TV production industry, having also served as director of programming for APTN and chair of the board of directors of On Screen Manitoba.
Wattpad, Tongal and Syfy partner on adaptation initiative
Wattpad is partnering with online creator network Tongal and U.S. network Syfy on a new program, Story to Screen – A Digital Pilot Project. The initiative asks filmmakers to pitch an idea for how they would adapt Expiration Date, a sci-fi story that has garnered more than 16 million reads on Wattpad, as a digital series. Three finalists will be chosen to receive funding to produce a trailer, after which Syfy, Tongal and Wattpad will choose one winner to receive additional funding to create a digital pilot episode with the potential to go on to develop the entire series. The partnership is part of the SYFY WIRE Fan Creators initiative.
Thunderbird appoints new VP, legal and biz affairs
Sarah Nathanson has been appointed VP of legal and business affairs at Thunderbird Entertainment. The announcement was made July 9 by newly appointed Thunderbird CEO Jennifer Twiner McCarron. Nathanson previously served as director of business and legal affairs at DHX Media. She has 12 years experience in entertainment law and has worked on productions including Cloudy with a Chance of Meatballs and My Little Pony. In her new role, she will provide legal and business affairs support across Thunderbird's group of companies.
New Netflix comedy special eyes JFL comedians
Netflix is filming a new comedy event series set for a 2019 release, a large part of which will be filmed at the upcoming Just for Laughs Festival in Montreal. The special, which will include 47 comedians from 13 countries, will also tape sets in Brazil, Mexico, India, Germany and The Netherlands. All episodes will be released at once. Canadian performers featured in the special include Adib Alkhalidey, François Bellefeuille, Ivan Decker, Louis-José Houde, Katherine Levac, Dave Merheje, Deanne Smith and K. Trevor Wilson.
Interactive Ontario to host Colombian delegation 
Ontario's interactive digital media (IDM) trade organization, Interactive Ontario, has organized a trade mission in partnership with Colombian government agency PROCOLOMBIA. The mission will see Toronto's IDM industry host Colombian companies for up to three months between September and November, offering networking opportunities, workshops and events, such as iVentures and TIFF.  "We believe that trade missions like these are excellent opportunities to boost not only the profile of our own interactive digital media economy in Ontario, but to also help foster international partnerships that will prove beneficial for the entire industry on a global scale," said Christa Dickenson, CEO and president of Interactive Ontario, in a release.