Boat Rocker builds out Ventures division
Andrew Spergel, the former SVP of corporate development and strategy at eOne, has been appointed as EVP of Boat Rocker Ventures.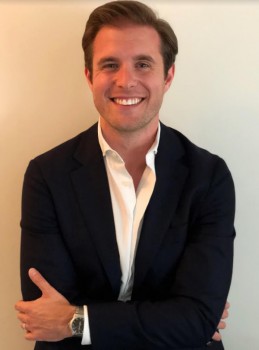 Toronto's Boat Rocker Media (BRM) has appointed Andrew Spergel (pictured) as EVP of its Ventures division.
In the newly created post, Spergel, the former SVP of corporate development and strategy at eOne, will be tasked with leading M&A and strategy across all of BRM's divisions.
Based in Toronto, Spergel will also be responsible for supporting the growth of a number of BRM's initiatives, including the animation studio Jam Filled Entertainment, which it acquired in summer 2016, and a number of newly formed digital ventures (BRM said further details on these digital ventures would be announced later this month).
He will report to BRM's chief revenue officer, New York-based Michel Pratte.
While at eOne, Spergel was part of the team that led the acquisition and integration of The Mark Gordon Company, which was fully brought under the eOne umbrella earlier this year.
"Andrew's deep expertise and strong business-acumen across all media platforms will help us accelerate our next wave of growth, by bolstering our organic growth, M&A, and strategic venture investment capabilities," said Pratte, who has led the Ventures division since it was first launched in June 2013.
In addition to Spergel's appointment, Boat Rocker also announced it has added Eric Taitz to the Ventures team and Lauren McConnell has been promoted.
Taitz, who previously served as a manager of content planning and analysis at Netflix, joins as a director of the Ventures division in New York. In the role, Taitz will focus on corporate development and valuation modeling.
As well, Toronto-based McConnell has been upped to the role of director, with a focus on integrations and strategic projects. Most recently McConnell oversaw the integration of the kids and family entertainment division of U.K.-headquartered FremantleMedia, which BRM acquired in January.